Top

Silver Spring

Assault & Battery -- Plaintiff Lawyers -

Maryland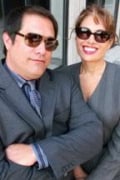 An attorney who puts her clients needs before anything else. No matter the size of the issue, I will fight for your rights.
The Law Offices of Thomas Maronick Jr LLC are there to protect people from minor and serious criminal charges in Silver Spring, Maryland. We offer representation for a full spectrum of allegations, including both misdemeanor and felony offenses. Some of the cases we routinely handle involve driving under the influence, traffic citations, violent crimes, sex offenses, drug and weapon charges,...

The Law Offices of Steven D. Kupferberg is a Maryland Criminal Defense, Maryland Personal Injury, Washington, D.C. Criminal Defense, and Washington D.C. Personal Injury law firm with a reputation for aggressive advocacy, dedication and experience. We are result oriented criminal lawyers and personal injury lawyers , seeking, above all else, to help our clients achieve their objectives in the most...

Founded in 1972, Lippman, Semsker & Salb, LLC, continues a long tradition of excellence. The firm offers civil litigation services focusing on meeting the needs that people face most frequently, especially employment law; wills, trusts & estates; and family law matters. We also have a well-developed practice serving gay and lesbian families. We take pride in our philosophy of...

The Law Offices of Jezic & Moyse, LLC, provides high-quality legal representation for those in Bethesda, Maryland, facing charges of committing a crime. With members of the American Bar Association, the American College of Trial Lawyers and the Washingtonian Top Lawyers, our representatives offer skilled legal services in the following languages: English, Haitian Creole, Turkish, Arabic,...

When your back is against the wall, experience matters. At Goldman Law Firm, PC, in Burtonsville, Maryland, we have spent years in family law, personal injury and estate planning issues such as the following: Car accidents, animal bites, birth injuries and brain injuries Divorce, child custody, child support, adoption and fathers' rights Wills, trusts and estate administration The founder of our...

Any legal issue, such as a criminal charge or a family dispute, puts someone's future in jeopardy. From the Riverdale, Maryland, law office of Law Offices of Jezic & Moyse, LLC, we offer comprehensive services in both civil and criminal law cases. Our clients receive personalized attention as we customize each strategy to the specifics of their circumstances. To best accommodate those we...

A highly respected team at Law Offices of Jezic & Moyse, LLC, advocates for people in Laurel and across Maryland in criminal law, immigration, family law, workers' compensation and personal injury cases. The attorneys at our law firm hold a number of honors such as an Avvo "Superb" rating and being listed as Super Lawyers. More important than the accolades, however, are the...

For a team of criminal defense attorneys with a diverse background in all types of criminal law, the citizens of Gaithersburg, Maryland, benefit from choosing the Law Offices of Jezic & Moyse, LLC, for legal representation. With members of our team who speak Chinese, Spanish, Arabic, French, Turkish, Haitian Creole and Korean fluently, we are prepared to defend a wide variety of people who are...

On behalf of clients in Capitol Heights and across Maryland, our team at Law Offices of Jezic & Moyse, LLC, handles criminal law issues with professionalism and a proactive approach. We are known for tackling cases aggressively. When someone's freedom, finances and family are on the line, our attorneys take every measure possible to build a comprehensive defense. We also offer...

Jonathan Scott Smith is an experienced, successful problem solver with over 35 years experience. We limit the cases we handle so that we can give you the personal attention you need and deserve. Mr. Smith, a Maryland Super Lawyer, has the prestigious "AV Preeminent" rating, the highest peer review rating for professional skills and ethics. We excel at solving problems for our clients,...

Premises Liability-Inadequate Security Litigation, also known as Crime Victim Compensation Lawsuits: We file negligence and wrongful death lawsuits to recover monetary damages for tenants against landlords, property management companies, security guard companies, business owners and property owners concerning home invasions, wrongful death, robberies, rape & sexual...

When individuals face criminal charges in Oxon Hill, Maryland, and require the services of an attorney who will aggressively defend their rights, they benefit from turning to Law Offices of Jezic & Moyse, LLC. Our office is home to members who are included in the American Bar Association, the American College of Trial Lawyers and the Washingtonian's Top Lawyers, as well as those who are...

Handling cases big and small, felony or misdemeanor, the Law Offices of Jezic & Moyse, LLC, represents those in Germantown, Maryland, who are facing allegations of committing a crime. With free initial consultations and lawyers who have extensive courtroom and trial experience, our clients receive affordable, high-quality legal service to protect their future. We are happy to serve the people...

The criminal defense lawyers at Law Offices of Jezic & Moyse, LLC, are proud to serve the people of Bowie, Maryland, Virginia and the District of Columbia who are facing criminal charges. Our attorneys are skilled and experienced at handling the following types of criminal cases: assault, arson, drug charges, attempted murder, failure to appear, DUI/DWI, homicide, gun charges, robbery,...

Since 2009, our attorney at the Law Offices of Randolph Rice has provided dedicated personal injury counsel to people in the Ellicott City, Maryland, area, as well as in Baltimore, Timonium and throughout the state. Striving to see those injured due to the negligent or intentional behavior of others made as close to whole as possible for their associated losses, we offer focused guidance and...

Facing a criminal charge presents one of the most stressful issues someone in Ellicott City, Maryland, may ever face. At Law Offices of Jezic & Moyse, LLC, we have attorneys who have spent decades working within the criminal justice system, either defending clients or as former prosecutors. We offer free initial consultations at our law firm, during which we are able to provide people with an...

Thanks to exceptional service and results, people in Upper Marlboro and across the state of Maryland turn to our team at Law Offices of Jezic & Moyse, LLC. We represent people in criminal law cases such as DUI, drug crimes, sex offenses, misdemeanors, traffic violations, arson, murder and assault. The seasoned litigators at our law firm also handle immigration, family law, personal injury,...

When people need unbiased representation for a criminal charge in Baltimore, Maryland, they turn to The Law Offices of Thomas Maronick Jr LLC. For several years, our defense attorneys have advocated for adults and juveniles facing a wide array of allegations. Our founder, Thomas Maronick, is active in the community and makes it his goal to pursue the best possible outcome for clients, whether they...

At Law Offices of Jezic & Moyse, LLC, our tenacious criminal defense lawyers are there to represent people charged with many different types of crimes in Arbutus, Maryland. Our law firm has successfully handled cases involving misdemeanor and felony allegations such as arson, assault, attempted murder, drug possession, failure to appear, gun charges, prostitution and sex offenses. In addition...