Top

Merrimack

Collaborative Lawyers -

New Hampshire
Stop Losing Sleep Over A Legal Issue. Let Us Find A Solution For You.
At Follender Law Offices, P.L.L.C., in Nashua, New Hampshire, each client receives individual attention from a 35-year lawyer focused on solving legal problems and resolving challenges as favorably as possible. Family law, DWI defense and personal injury are clear strengths for accomplished, widely respected attorney Richard L. (Rick) Follender. We take pride in offering the finest legal...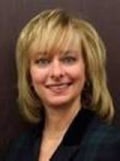 Our mission is simple: to make a difficult time a little easier.
At the Attorney Lisa Ura Bollinger of The Black Law Group, LLC in Nashua, New Hampshire, we offer a full range of legal services in a variety of practice areas in order to help you with virtually any legal issue affecting your family, your company, your finances and your future. Serving clients throughout Hillsborough County and the surrounding areas, the attorneys at our law firm provide...
At The Law Office of Peggy L. Small, PLLC, in Nashua, New Hampshire, we are here to help you with all of your most important and serious legal matters affecting your life, your family, your finances and your business. Serving clients throughout the state, the attorneys at our law firm deliver top-notch representation while striving to achieve the best possible solutions for your legal needs...

Tenn and Tenn, P.A. Is a trusted NH Law firm dedicated to helping clients solve their legal troubles. When confronted with a life-altering event – such as a severe injury from a motorcycle or car accident, accident, a family law matter including divorce or child custody, , or when facing criminal charges including DUI and DWI, our lawyers work hard to obtain the best results for their...

Who gets the dog? Clark Law PLLC is a law firm located in downtown Manchester, New Hampshire, offering a variety of legal services to individuals in the community. Led by attorney/owner Cindy Clark, the legal team provides family law and simple estate planning solutions to clients in the greater Manchester & Concord area as well as the remainder of Hillsborough County and Merrimack...

Rousseau Law & Mediation, PLLC, is located in Concord, New Hampshire, and is dedicated to providing high-quality, professional representation for family law matters at a reasonable price. We also prepare wills and can assist clients in addressing probate issues, enabling clients to effectively dispose of assets after their death. Additionally, Attorney Marianne L. Rousseau, Esq., has a...

Weibrecht & Ecker, PLLC is a specialized law firm focusing on the unique conflicts that families face. Their practice concentrates on the areas of Family Law, Collaborative Divorce, and Mediation to ensure that clients get the best legal problem solving available. Their goal is to provide you representation that offers alternatives and support in navigating these complex...

At the Law Office of Meegan Reis, we understand that problems addressed in family law are unlike those in any other legal field. Family law cases involve what matters most: you, your children, and your future. These cases can be emotional, terrifying and overwhelming. For many client's they don't even know where to begin or what their options are for resolving their issue. Our first and most...

With a history that dates back to 1989, the law firm of Hoefle Phoenix Gormley & Roberts, P.A., in Portsmouth, New Hampshire, has served the residents and businesses of our community for the past 28 years. During that time, we have become the trusted source for high-quality, cost-effective legal representation for those facing legal challenges involving any of the following practice areas:...

Attorney Kimberly Weibrecht provides clients with comprehensive family law services, including collaborative divorce and mediation. With law firm locations in both Dover and Portsmouth, New Hampshire, Weibrecht & Ecker, PLLC understands the emotional and financial toll that the courtroom divorce process can take on its clients. Based on attorney Weibrecht's 13 years of experience, she strongly...