Top

Blaine

Criminal Defense Lawyers -

Ohio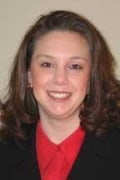 FREE CONSULTATION. Multiple locations in OH to serve you. Call to discuss your felony or misdemeanor criminal defense issues.
Aggressive And Caring Representation At the law offices of Amy M. Levine & Associates, we represent clients throughout Ohio and West Virginia in family law, bankruptcy and criminal defense matters, including OVI. Our approach is straightforward and effective: We listen to our clients' concerns and gather as much information as we can about the situation. Then, we create a strategy that is...
Divorce and Family Law • Criminal and Traffic Defense • Estate Planning and Probate Charles A. Ziegler has over 25 years of experience representing northeast Ohio clients in domestic relations, criminal law and probate matters. While attorney Charles Ziegler offers clients the compassion and sincerity that is often necessary when dealing with stressful and overwhelming legal matters,...

For more than three decades, Keating Law Office has provided strong legal representation for members of the Warren, Ohio, community facing various legal issues. Our comprehensive law firm has the experience to take on difficult cases involving probate administration, divorce, criminal charges and civil litigation. Probate Administration And Estate Planning We can help you through probate...

When facing a family law issue or planning one's estate, it is imperative for people to work with a reputable law firm. From our main office in Cuyahoga Falls, Ohio, Hoover Kacyon, LLC, represents people in such matters throughout Akron, Canton and Cleveland, as well as Summit and Cuyahoga counties.   Our law firm is headed by Corinne Hoover Six and her brother, Tad Orval Hoover. As members...

John Obora has been a lawyer in Newark, Ohio since 1986. He initially worked for a little more than 3 years as an associate at the law office of Virginia Weiss. Since that time he has maintained his own private practice in downtown Newark. Born and raised in Cleveland, Ohio, Mr. Obora graduated from Baldwin-Wallace College in Berea, Ohio before getting his law degree from The Ohio State University...

At Ondrey & Roberts, LLC, in Wadsworth, Ohio, we offer a full range of services to help our clients protect what is most important to them. Serving the residents of Wadsworth, Medina and Akron, as well as those living throughout Medina, Summit and Wayne counties, we offer aggressive and effective representation to clients who have legal needs related to: Criminal defense, including all...

Before establishing the Law Offices of Jason M. Donnell, LLC, in 2010, founding attorney Jason M. Donnell started his path toward becoming a lawyer while he was just 15 and working in a law firm in Columbus, Ohio. His desire to help others and his passion for the law soon grew into a career he now shares with associate attorney Julia Cox. Together, attorneys Donnell and Cox provide dedicated and...

Stebelton Snider Effective Injury Attorneys - Lancaster Ohio At Stebelton Snider, you will get an attorney who is easy to talk to, hard to beat. From our offices in Lancaster, Ohio, we provide comprehensive counsel in a wide variety of areas, including personal injury, elder law, family law and divorce, real estate, estate planning, and criminal defense. We represent clients in a broad range of...

As a family attorney, Michael Drain, Attorney at Law understands what you're going through and wants to reassure you that having such complex feelings during your legal matter is completely normal. After all, the decisions you make now will change your life for many years to come. For this reason, Michael Drain, Attorney at Law's goal is to offer you compassion during this tough time as well as...

The Mansfield law office of Calhoun, Kademenos & Childress, L.P.A., was founded in 1946 with the goal of providing a full range of high-quality legal services to those in need throughout the state of Ohio. Today, our experienced attorneys continue to strive toward that very same goal by offering legal assistance in the following practice areas: Personal injury Workers' compensation...

At Levine & Levine, our lawyers provide the highest caliber of representation and client service in personal injury, workers' compensation and criminal defense. Based in Independence, we work with clients across Cuyahoga County and Northeast Ohio. Our attorneys, Alan Levine and Katie L. Fitzsimmons, carry on a tradition first established by David Levine, who practiced law for more than...

At the Law Office of Simon W. Johnson in Beachwood, Ohio, we are fully dedicated to helping you with all of the serious, sensitive and pressing legal issues affecting your family, your livelihood and your future. Devoted to obtaining 100% client satisfaction, our law firm's founder, attorney Simon W. Johnson, holds a Lead Counsel rating, and we promise to fight hard on your behalf to help increase...

When people are facing criminal allegations at the investigative phase of a case they require aggressive legal assistance. Once they have been indicted or charged criminally the need for legal representation is heightened. Often, the client has made statements to the investigating agencies and the attorney has to make up for lost time. The law office of Patrick M. Farrell Co., L.P.A., and...

With more than 90 years of combined legal experience, the attorneys at Bergman & Yiangou Attorneys at Law in Reynoldsburg, Ohio, are fully prepared to help you face your legal challenges head-on and increase your chances of obtaining the favorable outcome you expect and deserve for your issues involving any of the following: Chapter 7 and Chapter 13 bankruptcy Divorce and marriage dissolution...

At the law office of Michael C. Hennenberg in Cleveland, Ohio, we are fully committed to protecting your rights and liberties while helping you achieve the most favorable outcome possible for the serious criminal charges you face. Board-certified as a criminal law trial advocate and possessing more than 30 years of successful trial experience, our law firm's founder, attorney Michael C. Hennenberg...

At the law offices of Wright & Noble LLC we offer our clients a comprehensive range of services. Matan, Geer & Wright have been in practice for over 15 years, focusing in Medical Malpractice and Personal Injury cases. Our firm is committed to providing our clients the highest quality of legal service. Wright & Noble LLC is a law firm comprised of experienced and dedicated...

Following nearly nine years of service in the United States Armed Forces, including service in the Air Force Intelligence Service and the Coast Guard as a weapons controller, Mark graduated from the Case Western Reserve University School of Law in December, 1992. Since graduation, he has distinguished himself as a public defender (4 years) and in private practice (9+ years). During that time, he...