Top

Bridgeport

Criminal Defense Lawyers -

Ohio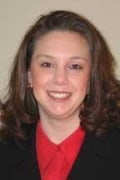 FREE CONSULTATION. Multiple locations in OH to serve you. Call to discuss your felony or misdemeanor criminal defense issues.
Aggressive And Caring Representation At the law offices of Amy M. Levine & Associates, we represent clients throughout Ohio and West Virginia in family law, bankruptcy and criminal defense matters, including OVI. Our approach is straightforward and effective: We listen to our clients' concerns and gather as much information as we can about the situation. Then, we create a strategy that is...
Since 1935, the attorneys at Aronson, Fineman & Davis Co., L.P.A., have been providing skilled legal counsel to our clients in East Liverpool, Ohio, Columbiana County and beyond. Led by Attorney William J. Davis, our law firm is a leader in personal injury litigation in Ohio, Pennsylvania and West Virginia. In addition to our personal injury practice, Aronson, Fineman & Davis Co., L.P.A.,...

Rittgers & Rittgers has a history of success spanning decades in the area of personal injury, criminal defense and family law cases. We are respected by other lawyers, judges, and within the local community. We are frequently asked to represent other lawyers and their family members, and are often asked to co-counsel cases with other law firms. Personal injury and wrongful death Our plaintiff...

A Full-Service Law Firm With Offices Throughout Ohio At the Canton, Ohio, law firm of Mills, Mills, Fiely & Lucas, we offer a variety of legal services to individuals, families and businesses, treating each case as if it were our own personally. Our areas of practice include medical malpractice, personal injury, business law, criminal defense, civil rights violations, family law...

When it comes to solving the most important problems in life, there is simply no substitute for experience and knowledge. And that's just what you'll find when you call The Ferruccio Law Firm, llc. Our firm has been serving clients in Canton, Ohio, and surrounding communities for nearly 40 years, and we offer a wide variety of practice areas, including:  Personal injury and wrongful...

Baker, Dublikar, Beck, Wiley & Mathews, is a reputable law firm that has provided legal services to individuals, families, landowners and business owners located in and around Canton, Ohio, since 1986. Together, the attorneys have over 300 years of combined experience handling matters involving business planning and development, including oil and gas matters, personal injury, including auto...

The Law Firm of Michael O. Kivlighan has been serving the people and businesses of the Mahoning Valley since 2003. The firm handles legal matters in the following practice areas: Criminal Law, General Civil and Business Litigation, Employment Law, Bankruptcy, Commercial Law, Estate Planning, Juvenile Law and Person Injury. The firm is committed to providing quality legal representation and strives...

In Austintown, Pennsylvania, and in the surrounding areas, Logue Law Group is the go-to law firm for criminal defense. We have an exceptional reputation for working in the system to secure case dismissals, favorable verdicts, dropped charges and more for our clients. Along the way, we treat our clients with respect. Our team sets the tone during the free initial consultation that we will be...

Divorce and Family Law • Criminal and Traffic Defense • Estate Planning and Probate Charles A. Ziegler has over 25 years of experience representing northeast Ohio clients in domestic relations, criminal law and probate matters. While attorney Charles Ziegler offers clients the compassion and sincerity that is often necessary when dealing with stressful and overwhelming legal matters,...

Whether going through a divorce or facing a criminal charge, people in need of help can turn to Rosenberg & Associates in Ravenna, Ohio, for effective legal representation. From the moment our team meets with a client during a free initial consultation, we strategize ways to resolve the case in the most efficient manner possible. Our law office handles a range of civil and criminal issues,...

E ach one of the lawyers at Weisenburger Law Offices focuses on one or two areas of the law, allowing them to be proficient, experienced, and very knowledgeable at what they do. We handle cases in the fields of Criminal Defense and DUI, Family law and Estate Planning. The Founding attorney of our law firm, Dan Weisenburger, has more than 35years of criminal law experience. He has defended...

Attorneys William D. Lentz, Michael A. Noble and Aaron J. Heavner are the partners behind our Ravenna law firm, Lentz, Noble & Heavner, LLC. They work together to provide clients from Portage County and the surrounding areas in northeastern Ohio with high-quality legal services. Armed with more than four decades of combined legal experience, our attorneys offer a wide range of legal services,...

Hanna Rasnick Evanchan Palmisano Hobson & Fox, LLC represents and counsels businesses on their transactions and disputes with other businesses. We are primarily a business litigation firm with offices in the AES Building in downtown Akron, Ohio. Our clients are located in various places throughout the Greater Cleveland area, including the counties of Summit, Cuyahoga, Portage, Media,...

Have you been accused of a crime? Are you going through a divorce? Do you have some other civil legal issue affecting your life or your livelihood? If so, you can turn to the law office of Wesley Buchanan Esq. Our office is in Akron, Ohio. Contact us today for the quality, effective representation and support you need to help increase your chances of obtaining the favorable outcome and justice you...

From our office in Warren, Ohio, the attorneys at the Makridis Law Firm serve the rights and interests of a diverse range of clients throughout Trumbull County and the surrounding areas of the greater Cleveland metro area who have legal needs involving any of the following: DUI/OUI defense Criminal defense Expungements Bankruptcy Personal injury Workers' compensation Social Security Disability No...