Top

Chillicothe

Criminal Defense Lawyers -

Ohio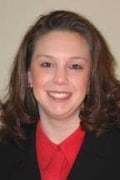 FREE CONSULTATION. Multiple locations in OH to serve you. Call to discuss your felony or misdemeanor criminal defense issues.
Aggressive And Caring Representation At the law offices of Amy M. Levine & Associates, we represent clients throughout Ohio and West Virginia in family law, bankruptcy and criminal defense matters, including OVI. Our approach is straightforward and effective: We listen to our clients' concerns and gather as much information as we can about the situation. Then, we create a strategy that is...
Stebelton Snider Effective Injury Attorneys - Lancaster Ohio At Stebelton Snider, you will get an attorney who is easy to talk to, hard to beat. From our offices in Lancaster, Ohio, we provide comprehensive counsel in a wide variety of areas, including personal injury, elder law, family law and divorce, real estate, estate planning, and criminal defense. We represent clients in a broad range of...

Before establishing the Law Offices of Jason M. Donnell, LLC, in 2010, founding attorney Jason M. Donnell started his path toward becoming a lawyer while he was just 15 and working in a law firm in Columbus, Ohio. His desire to help others and his passion for the law soon grew into a career he now shares with associate attorney Julia Cox. Together, attorneys Donnell and Cox provide dedicated and...

Aggressive And Caring Representation At the law offices of Amy M. Levine & Associates, we represent clients throughout Ohio and West Virginia in family law, bankruptcy and criminal defense matters, including OVI. Our approach is straightforward and effective: We listen to our clients' concerns and gather as much information as we can about the situation. Then, we create a strategy that is...

Ross, Midian & Breitmayer, LLC, is a Columbus law firm offering personalized attention and results-driven representation to individuals, families and small businesses in Ohio. Our firm's smaller size allows us to provide responsive service, while our attorneys' broad range of experience allows us to effectively address each client's diverse needs. We have also been featured on Fox News,...

When the stress of legal troubles is affecting your personal or business life, you need an attorney who can take some of the weight off your shoulders. For over 30 years, we at Moyer Law Offices, LPA, has made it our mission to provide every case the personal attention it deserves. From business disputes to criminal charges, the comfort of our experience and individualized approach allows us to...

Our attorneys at the law firm of Sabol Mallory LLC understand the challenges people face when dealing with a DUI or other criminal charges. We proudly serve clients in the Columbus Metro area in Ohio, as well as throughout central Ohio and across the state, offering dedicated criminal defense services. Even a seemingly minor offense may have lasting implications on people's finances and freedom,...

Attorneys Jon J. Saia and Richard A.L. Piatt founded our Columbus-based law firm, The Law Offices of Saia & Piatt, Inc., with the goal of providing a variety of high-quality legal services to the residents of Columbus and the surrounding areas in central Ohio. Today, our firm's place among the state's leading law firms is secure, and clients from throughout the region know to turn to us for...

At the Law Office of C.F. Cowan, P.L.L.C. and ColumbusSpeedingTickets.com, we offer legal representation to clients with speeding and other traffic tickets. We only do traffic ticket cases. Our goal is simple. We strive to help people avoid convictions for moving violations, BMV points accumulation, license suspensions, and other potential penalties that may apply, like jail time. We can assist...

The law firm of Luftman, Heck & Associates has three office locations in Ohio to serve the legal needs of residents throughout the state. From our Columbus location, we represent clients in the surrounding metro region as well as those living across central Ohio in the following practice areas: Criminal defense DUI and traffic offenses Consumer law Bankruptcy Estate planning Founded in 2003 by...

Soroka & Associates, LLC, Attorneys at Law, In Columbus Provides Experienced Legal Counsel For Ohio Soroka & Associates, LLC, is a full-service law firm offering experienced legal advice and representation for individuals and business clients in the Columbus metropolitan area and throughout Ohio. Lawyers and staff at Soroka & Associates, LLC, understand how important your legal matter...

Normal 0 false false false EN-US X-NONE X-NONE Solid Criminal Defense In Central And Southern Ohio At the law firm of Yavitch & Palmer in Columbus, Ohio, we focus our practice exclusively on criminal law and helping clients throughout all of central and southern Ohio obtain the best possible outcome for the criminal charges they face. Established in 1997, our law firm has become the trusted...

Located in downtown Columbus, Ohio, Laura Helmbrecht, Attorney at Law, is a boutique law firm dedicated to serving the needs of people throughout the city and surrounding counties in the areas of traffic law, family law, criminal law and some business and commercial law. We represent defendants. Led by attorney Laura Helmbrecht, we combine professional representation with personal service to meet...

At Plymale & Dingus, We Get Results. Call us at 614-385-0278. The law firm of Plymale & Dingus is committed to providing exceptional legal counsel to people throughout Ohio. Clients choose our law firm because of our ability to obtain results and the personalized attention they receive throughout their case. Our attorneys are experienced trial lawyers, having fought for clients in more...

Kelly Law Office LLC, in Columbus, Ohio, offers dedicated representation to clients throughout the region with family law and criminal defense concerns. We are led by our attorney, Joseph Kelly, who has more than two decades of experience helping people find a positive approach to deal with these difficult matters. At our firm, you and your case will always receive the personal attention of an...

Guiding people through the various legal challenges they may face throughout their lives, the law firm of Johnson & Core, LLP, in Columbus, Ohio, provides focused family law, business and commercial law, and criminal defense services. Acting as a trusted legal adviser and partner, we diligently pursue our clients' best interests in a wide range of complex legal matters. For the convenience of...

I am John H. Bates , an experienced criminal defense, traffic, automobile accident, CDL, DUI, personal injury, divorce, CPO, child custody, juvenile court, and bankruptcy law attorney representing the legal needs of individuals, families and businesses since 1993. I represent clients at all levels of the Ohio state and federal court systems. With more than 20 years of trial and litigation...

Since 2006, Bryant Law Offices, LLC has helped residents of Central Ohio, and the surrounding region with their criminal defense, personal injury and family law matters. Attorney Kristin Bryant understands the long-term negative effects even a traffic ticket can have. This is why no matter what the issue she gives each case her full attention. Whether assisting with a domestic relations issue,...

Bergman & Yiangou Attorneys at Law has an office located at 3099 Sullivant Avenue in Columbus, Ohio, as well as two other law offices in the greater Columbus metro region from which it delivers highly personalized counsel and dedicated support to individuals and families across central Ohio who have legal needs involving any of the following: Bankruptcy Divorce and dissolution Child custody...

At the law offices of Wright & Noble LLC we offer our clients a comprehensive range of services. Matan, Geer & Wright have been in practice for over 15 years, focusing in Medical Malpractice and Personal Injury cases. Our firm is committed to providing our clients the highest quality of legal service. Wright & Noble LLC is a law firm comprised of experienced and dedicated...