Montgomery County

,

MO

: Criminal Defense Lawyers, Attorneys and Law Firms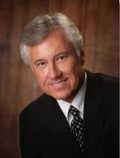 Call now to speak with an experienced attorney to help you through your difficult situation!
A Missouri Law Firm Representing Clients In A Variety Of Personal Injury, Criminal And Family Law Matters The E. Rex Bradley Law Firm, P.C., provides effective and comprehensive legal representation and general counsel to people in Northeast, Missouri, and to others throughout the state. With more than four decades of legal experience, firm founder, E. Rex Bradley, handles a variety of cases...