Saint Louis County

,

MO

: Criminal Defense Lawyers, Attorneys and Law Firms
Defenders Of The Accused - The Gold Standard in Criminal Defense
Frank, Juengel & Radefeld, Attorneys at Law P.C., has represented clients in a variety of complex criminal cases across the nation. Our firm is a full-service criminal defense firm specializing in the representation of individuals charged with Murder, Manslaughter, All Sex Offenses, Rape, Sexual Misconduct, Child Molestation, Child Pornography Offenses, Assaults, Drug Crimes, Criminal and...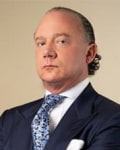 Ad
Travis L. Noble, JR
Criminal Defense Lawyers Serving Saint Louis County, MO (Illinois & MO Statewide DUI Trial Attorney, MO)
Arrested for DUI? Serving IL. Schedule an immediate free consultation. A PROVEN record of fighting tough DUI cases.
Criminal defense trial lawyer Travis Noble Jr. is known far beyond Missouri for getting results in seemingly impossible DWI cases. He has given presentations on drunk driving defense across the United States, and he is regularly consulted by other attorneys on how to defend their DWI clients. In other words, Travis Noble, P.C., is the law firm you want on your side after an arrest for driving...