Top

Fort Jennings

Child Custody Lawyers -

Ohio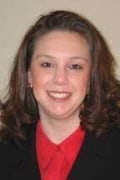 Contact Amy Levine & Associates for a FREE CONSULTATION about your custody needs in Ohio. Serving the entire state of Ohio.
Aggressive And Caring Representation At the law offices of Amy M. Levine & Associates, we represent clients throughout Ohio and West Virginia in family law, bankruptcy and criminal defense matters, including OVI. Our approach is straightforward and effective: We listen to our clients' concerns and gather as much information as we can about the situation. Then, we create a strategy that is...
The Lakeview law office of Thompson, Dunlap & Heydinger, Ltd., is a result of the expansion the law firm has enjoyed for nearly 50 years thanks to its reputation for excellence. Founded in 1966 by attorneys Edward C. Thompson, Robert E. Dunlap and Thomas A. Heydinger, the firm is now home to 14 attorneys and boasts three office locations from which its lawyers serve clients throughout the...

In 1966, attorneys Edward C. Thompson, Robert E. Dunlap and Thomas A. Heydinger founded the law firm of Thompson, Dunlap & Heydinger, Ltd. (TDH). TDH began as a partnership in what is now the main office location in Bellefontaine. Today, nearly 50 years later, the firm has grown to include four office locations from which its attorneys proudly serve clients from all across the state of...

At Triplett McFall Wolfe Law, LLC, we are devoted to defending people in Bellefontaine, Ohio, and the surrounding counties against criminal charges. Our law office handles the full spectrum of criminal law issues, including DWI/DUI, misdemeanors, felonies and domestic violence charges. We also are adept at defending and prosecuting civil protection order petitions. The team at our law office has...

The West Liberty law office of Thompson, Dunlap & Heydinger, Ltd., is the result of a partnership formed by founding attorneys Edward C. Thompson, Robert E. Dunlap and Thomas A. Heydinger in 1966. Today, almost 50 years later, TDH's attorneys still honor the original ideals of the founders by providing the residents of Logan, Champaign, Clark and Union counties and throughout the state of Ohio...

At the Troy, Ohio, Beitzel Law Office, you will find a lawyer with 40 years' experience representing clients in matters involving DUI and OVI as well as family law issues, including divorce and child custody. I have tried hundreds of cases and take pride in offering my clients personal one-on-one attention and providing them with solid legal advice when facing DUI charges or a family law...

Here at the law firm of Dungan & LeFevre in Troy, Ohio, we offer a full range of legal services in a variety of practice areas to help you with all of the serious, complex and pressing legal issues affecting your life, your family, your business and your future. Serving a diverse range of clients throughout the northern Dayton metro region, Miami County and surrounding areas, so you are never...

At the Toledo, Ohio, Law Office of Nolan Law, LLC we help our clients successfully meet a wide variety of legal challenges, both in their families and in their businesses. Our family law experience ranges from the joyful challenges of adoption, to the emotionally difficult transitions involved in divorce. Whatever the family matter, our law firm works closely with all of our clients to ensure that...

Since the founding of our law firm, The Law Offices of Saia & Piatt, Inc., we have dedicated our efforts to providing legal solutions to the residents of the Columbus metropolitan area. Today, thanks to our dedication, our law firm has grown, and we now have two law offices in central Ohio, including our branch location in Delaware. At both offices, our clients will receive the same...

Hottenroth, Garverick, Tilson & Garverick, Co., L.P.A., is located in Galion and has been serving clients in north central Ohio for well over a half-century. Our general practice law firm offers skilled legal representation in a variety of practice areas including criminal defense, family law, estate planning and personal injury.  We are often considered "hometown attorneys" by clients in...

At the law firm of Sebaly Shillito + Dyer, our experienced lawyers represent clients in family law and criminal law matters. From our Dayton office, we help individuals in Montgomery County, Greene County and across Southwest Ohio. We have the resources to handle complex cases, but also offer a nimble, personalized approach and accessibility not often found at other firms. Practical,...

After graduating from high school in Kettering, Ohio, attorney Dain N. DeVeny went on to graduate from Miami University with a Bachelor of Science. He then returned to Ohio to attend the University of Cincinnati College of Law, from which he graduated in 1974 with a Juris Doctor. Dain N. DeVeny's past work includes serving as an assistant prosecuting attorney for Greene County in Ohio, an...

When people in Columbus, Ohio, decide to file for divorce or legal separation, they want to speak to a dependable attorney regarding their legal options and rights. At Kemp Law Group, LLC, our team understands how difficult it can be to end a relationship. Clients may be dealing with a host of issues involving property division, child custody, child support, parenting plans, spousal support and...

Edward F. Whipps & Associates established our central Ohio law firm in 1992 following partnerships for over 30 years in large law firms, including the international firm of Thompson, Hine & Flory. Edward F. Whipps has built an excellent reputation among lawyers, judges and former clients. He continues to pursue excellence in family law representation and places the well-being of children...

Legal Assistance On The Job And In The Home In Columbus, Ohio, there is one firm to turn to when difficult issues arise in the workplace or in the family. Mowery Youell & Galeano, Ltd., headquartered in Dublin, includes some of the brightest and most respected legal minds around. We pursue — and we obtain — the legal outcome you are after. Respected Employment Law Trial...

Gillespie Law, LLC is here to meet all of your legal needs. We pride ourselves on providing legal services of the highest quality in a fair, prompt, and efficient manner. We focus on client representation, where the needs of our clients are of the utmost importance. We understand confronting legal issues or being in the midst of a legal matter can be very stressful. With our representation,...

Led by seasoned lawyer Aaron Hartley, Hartley Law Office, LLC, represents individuals in Dayton, Ohio, and surrounding areas with a wide variety of family law matters. Aaron and his staff often assist individuals with divorce, dissolution and legal separation matters, particularly members of the military and local business owners. The mission of Hartley Law Office, LLC, is to always approach...

Experienced attorney Nancy L. Sponseller founded her Dublin, Ohio, law firm, the Law Office of Nancy L. Sponseller, in 1984 with the goal of providing high-quality legal services to the people of the Columbus metropolitan area and surrounding Central Ohio. Today, over 30 years later, the residents of the area know to turn to her  firm for assistance with their legal needs in the areas of...