Top

Auburn

Disability Insurance Lawyers -

Alabama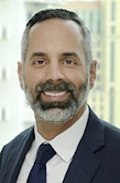 Disability insurance lawyers with a record of winning disability benefits for clients wrongly denied by their insurance company
Dabdoub Law Firm, P.A. —Disability Insurance Lawyers (Nationwide representation offered) Dabdoub Law Firm focuses on representing people with claims for disability benefits with insurance companies. Because the law firm was built to be a disability insurance law firm , the firm has significant experience in helping clients with disability claims at any stage of a disability claim. The firm...
At Alsobrook Jackson, Attorneys at Law, we handle a range of civil and criminal issues on behalf of clients in Opelika, Alabama. Our full-service law firm advocates for families, individuals, business owners and employees. While we are known for being fierce adversaries in the courtroom, our attorneys are also adept at alternative dispute resolution tactics such as mediation and divorce. Facing a...

At Marrell J. McNeal Attorney at Law, PC, we offer experienced general counsel for a wide range of legal challenges, including bankruptcy, Social Security Disability, criminal defense and more. From offices in Opelika, Alabama, we help clients throughout the Auburn Opelika metro area and the surrounding region.  Attorney Marrell J. McNeal leads our firm with more than 35 years of experience...

When people need the highest quality representation for a range of issues, including criminal charges, they turn to Agricola Law. Our law office is committed to helping clients throughout the Auburn and Opelika metropolitan area, to Columbus, GA and points in between, to pursue the best possible outcome for their cases. Our founder and attorney, Barbi Agricola, has earned numerous awards for her...

At our Montgomery, Alabama, location, our Pitts & Zanaty attorneys aggressively represent clients seeking SSDI and SSI benefits. We know that those who suffer physical or mental disabilities need these benefits, and we have dedicated ourselves to ensuring that they get them. We maintain 15 convenient offices throughout Alabama, so we can be the SSDI/SSI law firm close to where our clients...

At the law office of Cook and Associates Attorneys at Law in Montgomery, Alabama, we provide exceptional representation and support to those who face serious and complex immigration, real estate, and disability law issues throughout the state. Our team of professionals offers unmatched legal counsel, and we have become one of the leading legal practices in the region for those dealing with any of...

The attorneys at our Pitts & Zanaty office in Sylacauga, Alabama, practice only SSDI and SSI law. We are dedicated to helping people in need of these benefits. We really believe in what we do, and we do it passionately and aggressively on a daily basis. Whether our clients live in the Birmingham area or anywhere in Alabama, Georgia, Tennessee, Mississippi or Florida, our law firm stands ready,...

Serving the people of Talladega, Alabama, and the rest of the state in legal matters related to Social Security Disability Insurance, the law firm of Pitts & Zanaty has been helping those in need since 1979, and in close to 40 years has helped thousands of people and their families. With the ability to aid those who need creative solutions to complicated and complex challenges, the firm...

To help people seeking benefits from the Social Security Disability Insurance program in Anniston, Alabama, and throughout the state, our team at the law firm of Pitts & Zanaty provides dedicated legal representation. Whether they are just starting the process or they have had a previous application denied, we are passionate about helping those whose physical or mental disabilities hinder...

At the employment law firm of Wrady & Michel, LLC, we are advocates for employees in the Birmingham metro area and throughout Alabama. Our goal is to effectively resolve disputes of all kinds, including those involving discrimination, sexual harassment, whistleblowers, workers' compensation, retaliation, wage and hour, and violations of the Fair Labor Standards Act. Aggressive Advocates For...

At Carey and Hamner, P.C., our purpose is to protect the rights of injured people. Insurance companies have attorneys and adjusters trained to protect their interests. When you are injured, you need someone with experience in handling injury claims to even the playing field. The primary focus of our firm is representing the injured. All accidents are different, and deserve particular attention....

Helping people navigate the SSDI system and obtain the benefits they need, our team at the law firm of Pitts & Zanaty provides dedicated legal services. Representing clients in Birmingham, Alabama, and throughout the state, we have office locations in Birmingham, as well as in Albertville, Anniston, Attalla, Bessemer, Cullman, Decatur, Florence, Fort Payne, Huntsville, Montgomery, Sylacauga,...

At the law firm of Pitts & Zanaty, our attorneys handle matters of Social Security Disability Insurance for clients in Birmingham, Alabama. Along with clients in Tennessee, Florida, Mississippi and Georgia, we handle cases as local counsel for Tuscaloosa, Talladega, Sylacauga, Montgomery, Huntsville, Attalla, Fort Payne, Florence, Decatur, Cullman, Bessemer, Anniston and Albertville. Our...

Advocating for those who cannot obtain or maintain work due to mental or physical disability, we provide focused Social Security Disability Insurance services at Pitts & Zanaty in Bessemer, Alabama. Passionate about helping people find solutions to the various challenges that life may throw their way, we have offices in Bessemer, Birmingham, Cullman, Decatur, Florence, Fort Payne, Huntsville,...

At Pitts & Zanaty in Attala, Alabama, the attorneys in our law firm practice only SSDI and SSI law. We know that when faced with physical or mental disability, one can immensely benefit from the financial help provided by Social Security Disability Insurance and Supplemental Security Income. That is why we have helped thousands of people throughout the state of Alabama obtain and continue...

When physical or mental disabilities make it difficult for people in Albertville, Alabama, to get or keep a job, the law firm of Pitts & Zanaty provides dedicated Social Security Disability Insurance representation. Representing clients in the Birmingham area and throughout the state, we have office locations in Albertville, Anniston, Bessemer, Birmingham, Cullman, Decatur, Florence, Fort...

With offices in Fort Payne, Alabama, as well as numerous in other locations throughout the state, Pitts & Zanaty offers unmatched services in Social Security Disability Insurance and Supplemental Security Income assistance. Our law firm serves clients in Fort Payne and the Birmingham metropolitan area, as well as across the state of Alabama. Social Security Disability and its related niches...

For those in Tuscaloosa, Alabama, who need help with Social Security Disability Insurance or Supplemental Security Income, the law firm of Pitts & Zanaty is a place that offers high-quality legal representation, over four decades of experience and a commitment to every client no matter how big or small their case is. Our firm is also equipped to help clients who may lose their SSDI benefits in...

The Social Security Disability Insurance team at Pitts & Zanaty serves clients in Cullman, Alabama, and is passionate about helping people develop solutions to life's challenges. Representing those in the Cullman and Birmingham areas who cannot get or keep a job as a result of physical or mental disabilities seek SSDI benefits, we provide dedicated legal guidance and tireless advocacy. Our law...

At the Williams & Keahey Law Firm, we advocate for people throughout Southwest Alabama in personal injury, family law and criminal defense cases. Our firm has spent the past 60 years advocating for clients. In fact, one of our founding attorneys, Lee B. Williams, was the longest practicing attorney in the Clarke County at the time of his passing. Another one of our founders, Bobby Keahey,...