Top

Catawba

Disability Insurance Lawyers -

Virginia
Disability insurance lawyers for Professionals.
Dedicated to Helping Physicians and Professionals with Disability Insurance Claims The experienced team at the Law Offices of Seltzer & Associates is nationally recognized for excellence in achieving quick, favorable results on behalf of professionals and business executives filing disability claims. We represent physicians, lawyers, executives, dentists, chiropractors, psychologists,...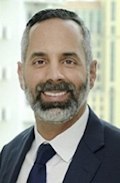 Disability insurance lawyers with a record of winning disability benefits for clients wrongly denied by their insurance company
Dabdoub Law Firm, P.A. —Disability Insurance Lawyers (Nationwide representation offered) Dabdoub Law Firm focuses on representing people with claims for disability benefits with insurance companies. Because the law firm was built to be a disability insurance law firm , the firm has significant experience in helping clients with disability claims at any stage of a disability claim. The firm...
At the law office of Renfro & Renfro, we provide dedicated Workers' Compensation and Personal Injury representation to clients in the Richmond and Petersburg metropolitan region of Virginia, as well as throughout Amelia, Chesterfield, Powhatan, Prince George, Hanover and Henrico counties. Offering focused counsel and fierce advocacy, our attorneys strive to help our clients obtain the best...