Top

Clinton

Disability Insurance Lawyers -

Montana
Nationwide Disability Insurance Attorneys
Attorneys Dell & Schaefer, Chartered is a nationwide law firm dedicated exclusively to disability insurance. We have represented thousands of disabled claimants with their claims for either short term disability, long term disability, or long-term care benefits against every major disability insurance company. Our law firm has a national reputation in the field of disability insurance law and...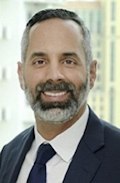 Disability insurance lawyers with a record of winning disability benefits for clients wrongly denied by their insurance company
Dabdoub Law Firm, P.A. —Disability Insurance Lawyers (Nationwide representation offered) Dabdoub Law Firm focuses on representing people with claims for disability benefits with insurance companies. Because the law firm was built to be a disability insurance law firm , the firm has significant experience in helping clients with disability claims at any stage of a disability claim. The firm...
Located in Great Falls, Montana, Murphy Law Firm focuses on helping the citizens of our great state rebuild their lives after a devastating injury or loss. Serving residents throughout Montana, our law firm provides dedicated representation to clients who have legal needs related to the following: Workers' compensation Personal injury Social Security Disability Founded in 1998 by experienced...