Top

Corning

Disability Insurance Lawyers -

New York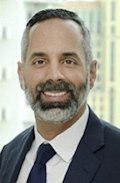 Disability insurance lawyers with a record of winning disability benefits for clients wrongly denied by their insurance company
Dabdoub Law Firm, P.A. —Disability Insurance Lawyers (Nationwide representation offered) Dabdoub Law Firm focuses on representing people with claims for disability benefits with insurance companies. Because the law firm was built to be a disability insurance law firm , the firm has significant experience in helping clients with disability claims at any stage of a disability claim. The firm...
Disability insurance lawyers for Professionals.
Dedicated to Helping Physicians and Professionals with Disability Insurance Claims The experienced team at the Law Offices of Seltzer & Associates is nationally recognized for excellence in achieving quick, favorable results on behalf of professionals and business executives filing disability claims. We represent physicians, lawyers, executives, dentists, chiropractors, psychologists,...
Coughlin & Gerhart, LLP is a multi-service, progressive law firm consisting of more than 40 active lawyers and a professional staff. We provide outstanding legal services both regionally and across the State of New York. A large number of our lawyers have been selected for inclusion in various editions of the "Super Lawyers" and "Best Lawyers" in America...

Olean, NY From the Olean, New York, law office of Lewis and Lewis, P.C., we represent injured workers and people involved in personal injury incidents throughout Jamestown and Cattaraugus, Allegany and Chautauqua counties. Our attorneys also serve clients involved in Social Security Disability, real estate, traffic violations, estate planning, family law and business matters. Adept at litigation...

At Michael P. Stacy Attorney at Law, I assist people who are seeking Social Security Disability Insurance and workers' compensation benefits. From my law office in Rochester, New York, I offer personalized services to enable people from the metro area to understand their rights and develop appropriate legal strategies. To ensure that I can give appropriate attention to each client, I deliberately...

The Koldin Law Center, P.C., was established in 1964 by founding attorney Leonard C. Koldin who began his work handling Medicaid cases as the former Chief Welfare Attorney for Onondaga County. His experience as chief welfare attorney made him a trusted authority on asset protection for elderly residents in New York, which has set the bar for our staff and lawyers to this day. At our law firm, we...

Putting Your Interests First Attorney Michaelangelo Cieri provides comprehensive legal support and advocacy. In representing you, he will provide personalized attention to your case. He will work closely with you to better understand your circumstances. The strategy he implements will be with your best interests in mind. Helping You Overcome Your Legal Challenges As a lawyer at Nicholas, Perot,...

As advocates of the injured, our team at The Law Office of James Ratchford steers people through the Social Security Disability process. We support clients in Buffalo, New York, through providing written and oral services in hearings and, if necessary, appealing an unfavorable decision. From the moment we have a free initial consultation with clients, we are committed to standing by their side....

Jamestown, NY Committed to advocating for the injured, our team at Lewis and Lewis, P.C., in Jamestown, New York, handles workers' compensation cases as well as claims on behalf of people who have suffered a motor vehicle accident, dog bite, medical malpractice or slip-and-fall incident. We know that money does not undo the damage that has been caused, but it does ease the burden that these...