Top

Devils Elbow

Disability Insurance Lawyers -

Missouri
YOU COUNTED on Their Promise to Pay. MAKE THEM KEEP IT. We've Made Them Keep Their Promises for over 27 Years. Call Today.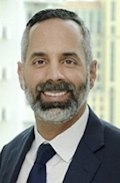 Disability insurance lawyers with a record of winning disability benefits for clients wrongly denied by their insurance company
Dabdoub Law Firm, P.A. —Disability Insurance Lawyers (Nationwide representation offered) Dabdoub Law Firm focuses on representing people with claims for disability benefits with insurance companies. Because the law firm was built to be a disability insurance law firm , the firm has significant experience in helping clients with disability claims at any stage of a disability claim. The firm...
If you live in or around St. Louis, Missouri, and you suffered an injury or lost a loved one as the result of a workplace accident or an accident caused by someone else's negligence or wrongdoing, you can turn to the legal professionals at the Bollwerk & Tatlow, LLC, law firm for the quality, personalized representation you need to help increase your chances of obtaining the full amount of...

Working on behalf of small and mid-sized businesses, I handle all aspects of employment and labor law. My practice, Rowe Law Office, LLC, is based in St. Louis, Missouri. There, I counsel, support and advocate for my clients. I have more than 25 years of experience steering companies through cases that involve: • Contracts and employment agreements • Employee complaints • Ethics and...

For 10 years, Tarry Law Firm, L.L.C., has provided legal counsel to individuals in Cape Girardeau and throughout southeastern Missouri. We assist in a range of family law proceedings. Our law firm understands that legal matters are personal matters. We know it is crucial not only to resolve your procedural disputes, but also to protect the relationships most important to you. This is why we are...