Top

East Hartford

Disability Insurance Lawyers -

Connecticut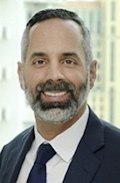 Disability insurance lawyers with a record of winning disability benefits for clients wrongly denied by their insurance company
Dabdoub Law Firm, P.A. —Disability Insurance Lawyers (Nationwide representation offered) Dabdoub Law Firm focuses on representing people with claims for disability benefits with insurance companies. Because the law firm was built to be a disability insurance law firm , the firm has significant experience in helping clients with disability claims at any stage of a disability claim. The firm...
Board Certified Workers' Compensation Specialist Nationally Certified Medicare Set-aside Consultant As a practicing attorney I have worked with hundreds of attorneys and law firms and their clients for over 32 years providing counsel with integrated settlement solutions to their workers' compensation and liability settlements wherein Social Security, Medicare or Medicaid collateral benefits...

Marasco & Nesselbush, LLP: Turn To Us For Trusted Personal Injury, Medical Malpractice And Social Security Disability Representation Representing clients throughout New England, Marasco & Nesselbush, LLP, is dedicated to helping the victims of negligence secure full and fair compensation for medical bills, damages, pain and suffering, lost wages, and other expenses. Whether you were injured in a...