Top

Evansville

Disability Insurance Lawyers -

Indiana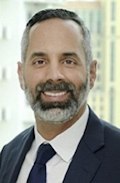 Disability insurance lawyers with a record of winning disability benefits for clients wrongly denied by their insurance company
Dabdoub Law Firm, P.A. —Disability Insurance Lawyers (Nationwide representation offered) Dabdoub Law Firm focuses on representing people with claims for disability benefits with insurance companies. Because the law firm was built to be a disability insurance law firm , the firm has significant experience in helping clients with disability claims at any stage of a disability claim. The firm...
In Evansville and throughout Indiana, the lawyers of Danks & Danks offers more than 50 years of combined service to help those in need of personal injury representation, criminal defense or family law advocacy. We have been working to serve the needs of our community for decades. We focus on assisting people facing challenging legal situations involving: Personal injury (motor vehicle...

Comprehensive Workers' Compensation Support In Indiana Although you have rights as an injured worker to receive benefits from Indiana's workers' compensation system, obtaining those benefits can be a challenge. If your injury was the result of another party's negligence or wrongdoing, you may also have a viable third-party claim. In either case, you need an attorney on your side with the extensive...

When you need an experienced personal injury attorney in New Albany, Indiana, we encourage you to schedule a consultation at The Law Office of Nick Stein. From car accidents to Social Security Disability, our team of dedicated professionals is prepared to represent you. Experience. Representation. Results. With more than 50 years of combined legal experience, our lawyers have gained legal...

Facing a financial crisis, or trying to navigate the probate process, in Bloomington, Indiana, can be overwhelming. At Racop Law Offices PC, our mission is to give clients peace of mind, regardless of their legal situation. Our practice has had successes in a variety of cases, including those involving bankruptcy, real estate, immigration and personal injury. Because the staff at our law office...

The Wasson & Thornhill law firm in Jeffersonville, Indiana, helps individuals recover from overwhelming debt and take back control of their finances. From our Jeffersonville location, we represent clients throughout southern Indiana who seek relief from the mountain of debt holding them down by assisting them in filing for either Chapter 7 or Chapter 13 bankruptcy. No matter if your financial...

From our office in Terre Haute, Indiana, Racop Law Offices PC provides legal counsel and support to people for estate planning and administration, accidents and injuries, bankruptcy and debt negotiation, and other issues. Through a free initial consultation, we sit down with clients and gather information concerning their specific situation. We then explain how the laws apply to their case and...

Serving in Terre Haute and throughout western Indiana, Tim Hayes Law offers experienced counsel to individuals and businesses when they need legal support.  We place a special emphasis on personal injury matters. Recovery is a costly process. There are doctors' fees, hospital bills, prescription costs and insurance premiums. Individuals unable to return to work suffer financial setbacks in...

Attorney Marc Matheny grew up in Indianapolis, Indiana, graduated from Indiana University School of Law and has been proudly serving his community for more than 36 years. His legal practice spans estate administration and probate, family law and divorce, personal injury, business transactions and general civil litigation, and he is a registered mediator in a variety of civil matters. In addition...