Garrard County

,

KY

: Disability Insurance Lawyers, Attorneys and Law Firms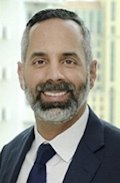 Disability insurance lawyers with a record of winning disability benefits for clients wrongly denied by their insurance company
Dabdoub Law Firm, P.A. —Disability Insurance Lawyers (Nationwide representation offered) Dabdoub Law Firm focuses on representing people with claims for disability benefits with insurance companies. Because the law firm was built to be a disability insurance law firm , the firm has significant experience in helping clients with disability claims at any stage of a disability claim. The firm...

If Your Disability or ERISA Claim was Denied, Call Us Now! Our Award-Winning Legal Team Will Fight For You! Results-Driven Firm.
Mehr, Fairbanks & Peterson Trial Lawyers, PLLC, is an established and respected law firm in Lexington, Kentucky. With our proven record of success, our team is a leader in legal issues pertaining to disability and insurance matters. We represent individuals throughout the United States who are victims of the unfair tactics often employed by insurance companies and other types of providers....