Top

Hampton Falls

Disability Insurance Lawyers -

New Hampshire
YOU COUNTED on Their Promise to Pay. MAKE THEM KEEP IT. We've Made Them Keep Their Promises for over 27 Years. Call Today.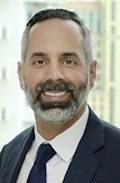 Disability insurance lawyers with a record of winning disability benefits for clients wrongly denied by their insurance company
Dabdoub Law Firm, P.A. —Disability Insurance Lawyers (Nationwide representation offered) Dabdoub Law Firm focuses on representing people with claims for disability benefits with insurance companies. Because the law firm was built to be a disability insurance law firm , the firm has significant experience in helping clients with disability claims at any stage of a disability claim. The firm...
I am attorney Tim Beaupre, founder and owner of Beaupre Law PLLC in Dover, New Hampshire. A top-rated, award-winning lawyer with more than 12 years of legal experience, I established my law firm with a mission to provide the highest level of representation and support to clients throughout Strafford County and the surrounding areas who have legal needs involving any of the following and more:...

Douglas, Leonard & Garvey, P.C. was founded by Charles G. Douglas, III. Attorney Douglas is a former Superior Court and Supreme Court Justice and served in Congress representing the Second Congressional District of New Hampshire. Our goal is to provide top quality legal services to you, the client, for your legal problems. If your case involves litigation, employment matters, or marital issues we...