Top

La Salle

Disability Insurance Lawyers -

Illinois
Disability Insurance lawyers for Professionals.
Dedicated to Helping Physicians and Professionals with Disability Insurance Claims The experienced team at the Law Offices of Seltzer & Associates is nationally recognized for excellence in achieving quick, favorable results on behalf of professionals and business executives filing disability claims. We represent physicians, lawyers, executives, dentists, chiropractors, psychologists,...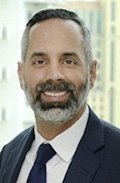 Disability insurance lawyers with a record of winning disability benefits for clients wrongly denied by their insurance company
Dabdoub Law Firm, P.A. —Disability Insurance Lawyers (Nationwide representation offered) Dabdoub Law Firm focuses on representing people with claims for disability benefits with insurance companies. Because the law firm was built to be a disability insurance law firm , the firm has significant experience in helping clients with disability claims at any stage of a disability claim. The firm...
Nationally recognized as one of the leading civil litigation legal practices in the country, the Foote, Mielke, Chavez & O'Neil, LLC, law firm in Geneva, Illinois, provides unmatched representation to a diverse range of clients who have legal needs involving any of the following: Complex civil litigation and class actions Employment law, discrimination, harassment and other serious...

Your disability attorneys in Chicago, serving the entire US You work hard for your money and benefits. When it comes time to use those benefits, you should not have to fight an insurance company to get what you have earned and deserve. Your job is to work with your doctors and other health care professionals to restore your health and rehabilitate yourself as much as possible. At DeBofsky Sherman...

Located in Chicago, Illinois, The Law Offices of Michael Bartolic, LLC, is one of the nation's leading law firms for ERISA § 502 litigation, prelitigation administrative claims and appeals. In addition, their law firm also handles a wide range of other benefits-related issues, including long-term disability claims, benefits discrimination and interference claims, breaches of fiduciary duty,...

Comprehensive Medical Malpractice And Personal Injury Representation At Janet, Janet & Suggs, we devote our time and efforts to helping those who suffered an injury or loss as the result of someone else's negligence or wrongdoing. With nine locations across the country, our law firm is one of the largest in the nation dedicated to personal injury, medical malpractice and workers' compensation...

The Foote, Mielke, Chavez & O'Neil, LLC, law firm in Chicago, Illinois, offers exceptional advocacy and support to a diverse range of clients throughout the greater Chicagoland region and across the country who have legal challenges involving any of the following: Complex civil litigation Class actions Employment law, including workplace discrimination, harassment and employment-related...

Our firm is dedicated to representing employees and other individuals (including executives, partners, professionals and talent), not employers, in all industries, across all professions, and at all employment levels. At Outten & Golden in Chicago, our mission can be described in four words: advocates for workplace fairness. Protecting and promoting employee rights is all we do. The lawyers at...