Top

Lucedale

Disability Insurance Lawyers -

Mississippi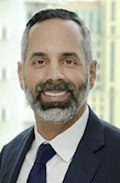 Disability insurance lawyers with a record of winning disability benefits for clients wrongly denied by their insurance company
Dabdoub Law Firm, P.A. —Disability Insurance Lawyers (Nationwide representation offered) Dabdoub Law Firm focuses on representing people with claims for disability benefits with insurance companies. Because the law firm was built to be a disability insurance law firm , the firm has significant experience in helping clients with disability claims at any stage of a disability claim. The firm...
Shannon Law Firm has established a reputation as one of the best personal injury law firms in Mississippi. The firm has an outstanding record of success not only in Mississippi, but in representing clients across the nation and around the world. The firm's focus is on litigation on such issues as asbestosis, welding rod injuries, pharmaceuticals, and motor vehicle accidents. In 2001, Jim...

Our primary focus is injury law. We represent injury victims and health care organizations against insurance companies. We never charge for an initial consultation and there is never a fee unless we collect. ...