Top

Maidsville

Disability Insurance Lawyers -

West Virginia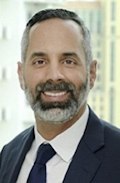 Disability insurance lawyers with a record of winning disability benefits for clients wrongly denied by their insurance company
Dabdoub Law Firm, P.A. —Disability Insurance Lawyers (Nationwide representation offered) Dabdoub Law Firm focuses on representing people with claims for disability benefits with insurance companies. Because the law firm was built to be a disability insurance law firm , the firm has significant experience in helping clients with disability claims at any stage of a disability claim. The firm...
Nationwide Disability Insurance Attorneys
Attorneys Dell & Schaefer, Chartered is a nationwide law firm dedicated exclusively to disability insurance. We have represented thousands of disabled claimants with their claims for either short term disability, long term disability, or long-term care benefits against every major disability insurance company. Our law firm has a national reputation in the field of disability insurance law and...
The law firm of Jan Dils, Attorneys at Law, L.C., in Parkersburg, West Virginia, focuses exclusively on Personal Injury, as well as helping individuals with disabilities get the help they are entitled to receive. Because our practice is devoted to obtaining veterans benefits through the Veterans Administration, disability benefits through the Social Security Administration, on behalf of our...

Most people are denied Social Security Disability Insurance on their first try. That does not mean you should give up.  At Shawn Taylor, PLLC, our law firm has helped thousands of Social Security Disability Insurance (SSDI) claimants and Supplemental Security Income (SSI) claimants obtain the benefits they need to get by after an initial rejection.  Straight Talk And Honest Answers...

If you have been denied your Social Security Disability Benefits, call the law firm of Zerbe & Pence PLLC right away. The attorneys at Zerbe & Pence PLLC handle Social Security Disability cases in West Virginia, Kentucky and Ohio. As a member of the National Organization of Social Security Claimants' Representatives (NOSSCR), David Pence has the skill and knowledge...

Located in Charleston, West Virginia, the law firm of Jan Dils, Attorneys at Law, L.C., represents individuals seeking to obtain disability benefits from the Social Security Administration or the Veterans Administration. Our clients come from throughout West Virginia. Because we focus exclusively on disability benefits, our law firm has the advantage of decades of experience building the strongest...

The law firm of Jan Dils, Attorneys at Law, L.C., located in Beckley, West Virginia, is dedicated to helping individuals with disabilities get the benefits they need and deserve through the offices of the Social Security Administration and the Veterans Administration. Our depth of experience and our comprehensive knowledge of Social Security and Veterans Administration laws and regulations enable...