Top

Mc Clave

Disability Insurance Lawyers -

Colorado
Top rated attorney litigating cases involving ERISA, disability law, personal injury, insurance coverage, and bad faith.
At McDermott Law, LLC, in Denver, Colorado, we focus our practice almost exclusively on insurance law and related disputes to help you obtain the full amount of rightful compensation and benefits you deserve. Serving clients throughout the greater Denver metro region, Boulder, Colorado Springs, Fort Collins, Grand Junction and all across the state of Colorado, and even Nationwide, the attorneys at...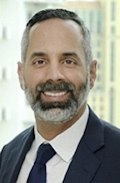 Disability insurance lawyers with a record of winning disability benefits for clients wrongly denied by their insurance company
Dabdoub Law Firm, P.A. —Disability Insurance Lawyers (Nationwide representation offered) Dabdoub Law Firm focuses on representing people with claims for disability benefits with insurance companies. Because the law firm was built to be a disability insurance law firm , the firm has significant experience in helping clients with disability claims at any stage of a disability claim. The firm...