Top

Mc Clellanville

Disability Insurance Lawyers -

South Carolina
YOU COUNTED on Their Promise to Pay. MAKE THEM KEEP IT. We've Made Them Keep Their Promises for over 27 Years. Call Today.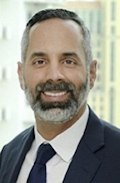 Disability insurance lawyers with a record of winning disability benefits for clients wrongly denied by their insurance company
Dabdoub Law Firm, P.A. —Disability Insurance Lawyers (Nationwide representation offered) Dabdoub Law Firm focuses on representing people with claims for disability benefits with insurance companies. Because the law firm was built to be a disability insurance law firm , the firm has significant experience in helping clients with disability claims at any stage of a disability claim. The firm...
Lumpkin, Oxner & Stacy serves Georgetown, SC and the surrounding area with an additional office in Pawleys Island. They offer quality legal representation with a focus on litigation; as trial lawyers they are intimately aware of the complex nature of South Carolina law and use this knowledge to uphold the legal rights and financial interests of their clients. Skilled advocates on a variety of...

Comprehensive Medical Malpractice And Personal Injury Representation At Janet, Jenner & Suggs, we devote our time and efforts to helping those who suffered an injury or loss as the result of someone else's negligence or wrongdoing. With nine locations across the country, our law firm is one of the largest in the nation dedicated to personal injury, medical malpractice and workers' compensation...