Top

Medina

Disability Insurance Lawyers -

Tennessee
YOU COUNTED on Their Promise to Pay. MAKE THEM KEEP IT. We've Made Them Keep Their Promises for over 27 Years. Call Today.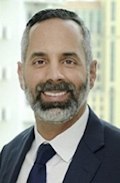 Disability insurance lawyers with a record of winning disability benefits for clients wrongly denied by their insurance company
Dabdoub Law Firm, P.A. —Disability Insurance Lawyers (Nationwide representation offered) Dabdoub Law Firm focuses on representing people with claims for disability benefits with insurance companies. Because the law firm was built to be a disability insurance law firm , the firm has significant experience in helping clients with disability claims at any stage of a disability claim. The firm...
At the Law Office of Morrison & Barnes, we assist clients in Jackson, Tennessee, and all surrounding counties handle a wide range of legal matters involving personal injuries, Social Security Disability, slip-and-fall accidents, product liability, premises liability and riverboat injury. We understand that victims of motor vehicle accidents may feel overwhelmed while navigating the legal...

If you suffered an injury or loss caused by another party's negligence or wrongdoing, you likely have many questions concerning your situation and your future. How will you pay for the medical expenses? How will you cover the wages you lost from the time you missed from work? Did the insurance company offer you a fair settlement? For help answering these questions, you can turn to the legal...

I am attorney Kerry Baker, founder and owner of the Warrior Advocacy law firm in Burns, Tennessee. Through my law office, I provide invaluable representation and support exclusively to disabled veterans throughout Dickson County and all across the country. I have achieved considerable success handling matters before the Department of Veterans Affairs and the Veterans Benefits Administration as a...

At the Law Office of Perry A. Craft, PLLC, in Nashville, Tennessee, our attorneys help visa holders, American citizens and their families pursue their individual goals as they pertain to immigration law. As a practice area that is always changing, matters of immigration require the skill and experience of an attorney experienced in handling the evolving legal landscape of U.S. immigration law....

Shelbyville's Premiere Full-Service Legal Practice At the law firm of Wilson, Henegar & Haynes in Shelbyville, Tennessee, we offer a full range of legal services to help you and your family with all of your most important and serious legal issues. Serving clients throughout Bedford County and across the southern region of Middle Tennessee, the attorneys at our law firm will work closely with...

Established in 1995, the law firm of Bragdon & Bragdon in Murfreesboro, Tennessee, has provided much-needed advocacy and support to plaintiff personal injury clients across our state for more than 24 years. During that time, we have recovered millions of dollars in settlements and award for those we have served, and we will do all we can to increase your chances of obtaining the maximum amount...