Top

Moundridge

Disability Insurance Lawyers -

Kansas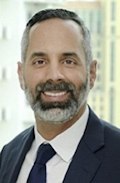 Disability insurance lawyers with a record of winning disability benefits for clients wrongly denied by their insurance company
Dabdoub Law Firm, P.A. —Disability Insurance Lawyers (Nationwide representation offered) Dabdoub Law Firm focuses on representing people with claims for disability benefits with insurance companies. Because the law firm was built to be a disability insurance law firm , the firm has significant experience in helping clients with disability claims at any stage of a disability claim. The firm...
YOU COUNTED on Their Promise to Pay. MAKE THEM KEEP IT. We've Made Them Keep Their Promises for over 27 Years. Call Today.
The Kansas law firm of Lee & McInerney, LLC is proud to serve businesses and individuals in the Lawrence, Topeka, and Kansas City area. We are committed to providing the personalized service and dedicated legal representation that clients deserve. We offer: Services for businesses — Our law firm takes pride in crafting tailored legal strategies that fit each client's unique business needs....