Top

Raymond

Disability Insurance Lawyers -

Washington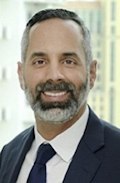 Disability insurance lawyers with a record of winning disability benefits for clients wrongly denied by their insurance company
Dabdoub Law Firm, P.A. —Disability Insurance Lawyers (Nationwide representation offered) Dabdoub Law Firm focuses on representing people with claims for disability benefits with insurance companies. Because the law firm was built to be a disability insurance law firm , the firm has significant experience in helping clients with disability claims at any stage of a disability claim. The firm...
Disability Insurance Lawyers for Professionals.
Dedicated to Helping Physicians and Professionals with Disability Insurance Claims The experienced team at the Law Offices of Seltzer & Associates is nationally recognized for excellence in achieving quick, favorable results on behalf of professionals and business executives filing disability claims. We represent physicians, lawyers, executives, dentists, chiropractors, psychologists,...
You Need Disability Benefits. We Can Help. If you are unable to work because of an injury you suffered while serving in the military or while on the job, you deserve to receive medical and financial benefits for as long as you need them. At Friedman Disability, in Olympia, Washington, our lawyers help disabled people from throughout the Pacific Northwest obtain federal disability benefits through...

Offering dedicated personal injury and worker compensation representation, we have served clients throughout Southwest Washington for more than 35 years at Putnam Lieb Potvin Dailey in Olympia. When people are injured due to another's negligent or reckless actions, our team works tirelessly on their behalf to help them achieve financial justice. To best serve our clients we offer free initial...

At J. Duran injury law, PLLC, in Tacoma, Washington, we are totally committed to helping you obtain the full amount of compensation and benefits you deserve for the injuries and losses you sustained as the result of a workplace accident or through an accident caused by someone else's negligence. Serving clients throughout southwest Washington, our law firm provides unmatched advocacy and support...

Jonathan F. Stubbs Attorney at Law is a solo practitioner law firm in Tacoma, Washington, that is dedicated to personal injury law. With over 30 years of successful trial experience, I am exceptionally well-versed in all aspects of personal injury litigation and know each step of the procedure involved with filing an insurance claim and/or a personal injury lawsuit against the person(s) or...

Advice And Advocacy For Veterans Benefits, SSDI And SSI At Friedman Disability, in Tacoma, Washington, our experienced disability lawyers assist military veterans, injured workers and others with severe and debilitating conditions obtain military benefits through the federal government. Our law firm has more than 20 years of experience in obtaining favorable outcomes for disabled clients, helping...

You count on employers in Bremerton, Washington, to treat you with dignity and pay you fairly. When they do not, the effects are devastating. At our law office, Alex Berger, Attorney at Law, we understand the profound impact that an employment conflict can have on your life. Being wrongfully terminated, for example, leaves you not only reeling with questions, but also with unforeseen financial...

At the law offices of Olsen Daines Bankruptcy Attorneys, we are committed to assisting people in Vancouver, Washington, through a wide range of financial issues, including bankruptcy, credit rebuilding and consumer protection. For over 15 years, clients throughout Oregon and the Tri-County area of Washington rely on our dedicated team of attorneys to stand by their side during an often hard and...

Get The Disability Benefits You Deserve At Friedman Disability, in Everett, Washington, our lawyers value the service our military clients have given so that the rest of us can live in freedom. Whether a client was disabled in Afghanistan, Iraq, Vietnam, or while serving on active duty elsewhere in the world, we do everything possible to obtain the maximum in federal benefits available to him or...

Focusing our practice on personal injury, discrimination, education law, malpractice, and wrongful death, we offer dedicated legal services at Albert Law PLLC. Our law office represents clients throughout the Seattle, Washington, area, helping those physically or economically injured through no fault of their own to achieve financial justice and piece of mind. For the convenience of our...

Serving aggrieved employees throughout the Puget Sound region and beyond, the attorneys at the Law Offices of Peter G. Cogan, P.S., in Seattle, Washington, are committed to helping you resolve your conflicts and increasing your chances of obtaining the justice you deserve for your serious and complex workplace legal issues. Backed by our more than 20 years of legal experience in both state and...

Based in Seattle, Washington, the law firm of Lee & Lee, PS, provides services to individuals and corporations throughout the Pacific Northwest and abroad. We assist people with a variety of legal needs, including immigration, criminal defense, civil disputes and personal injury representation. Our experienced attorneys have earned a reputation for excellence. We have accomplished this by...

When your boss in Seattle, Washington, breaches the terms of an employment contract to fire you, you may feel angry, defenseless and unprepared for the fallout. Our law office, Alex Berger, Attorney at Law, will be by your side to stand up to employers that think they can get away with unlawful conduct. We know that your family and livelihood are your biggest priorities when you lose your job. Our...

Were You Denied Disability Benefits? There are many people in the Pacific Northwest who are disabled, but do not receive the full measure of medical and financial benefits due to them. Why is this? At Friedman Disability, in Seattle, Washington, our experienced disability lawyers know the answers. Often, our disabled clients have become overwhelmed with the government bureaucracies that comprise...

The Emery Reddy, PLLC, law firm, located in downtown Seattle, serves employees and injured workers throughout the Seattle-Bellevue-Everett, Tacoma area and throughout Snohomish and King counties. Our law firm represents those who have legal needs in the following practice areas: Workers' compensation Labor & Industries (L&I) Third-party claims Family and Medical Leave Act (FMLA)...

From our office in Seattle, Washington, our team at Brothers & Henderson, P.S., is passionate about estate planning, elder law and disability law. We believe it is possible to combine exemplary legal services and unmatched professionalism with the type of friendliness and one-on-one focus that entices clients to develop lifelong partnerships with our law firm. We accept clients throughout the...

At Backlund Law Firm, PLLC, in Seattle, we're on your side even when your employer is not. We consider it our goal to help strong individuals like you protect their rights against malicious, or often just ignorant, employers. We accomplish this goal by arming you with all the powers that the law has provided and pulling you up on an equal footing with your employer. We are vigorous...

There are many legal concerns that seniors face as they age. Using a holistic approach, Northwest Elder Law Group PLLC provides services to seniors, including estate planning, planning for long-term care, assistance with qualification for Medicaid, planning for incapacity, and protection against elder abuse and financial exploitation. A central focus is ensuring that the client is protected...

Located in Issaquah, Washington, The Lewis Law Firm, PLLC, provides exceptional advocacy and support to those who suffered an injury or loss as the result of someone else's negligence or wrongdoing. In addition to handling all types of personal injury and wrongful death claims, our law firm also provides unmatched defense counsel to those who stand accused of DUI as well as those dealing with a...

Clients in Yakima, Washington, and throughout the Tri-County area often require an experienced attorney when faced with bankruptcy and other financial struggles. At Olsen Daines Bankruptcy Attorneys, our law offices focus on client satisfaction. We offer free initial consultations where we listen carefully to the details of each case. From there, we explore all potential legal options and choose...