Top

Saltillo

Disability Insurance Lawyers -

Mississippi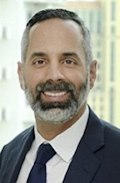 Disability insurance lawyers with a record of winning disability benefits for clients wrongly denied by their insurance company
Dabdoub Law Firm, P.A. —Disability Insurance Lawyers (Nationwide representation offered) Dabdoub Law Firm focuses on representing people with claims for disability benefits with insurance companies. Because the law firm was built to be a disability insurance law firm , the firm has significant experience in helping clients with disability claims at any stage of a disability claim. The firm...
YOU COUNTED on Their Promise to Pay. MAKE THEM KEEP IT. We've Made Them Keep Their Promises for over 27 Years. Call Today.
Mississippi's Top Personal Injury Practice At the Wood Carlton & Hudson law firm in Tupelo, Mississippi, we devote our practice exclusively to helping the injured and disabled secure the finances they need to support themselves and their families. With three law offices throughout the state, our firm offers convenient access to the highest level of advocacy and support possible to those...

Advocating For The Injured Throughout Mississippi Serving the residents of Mississippi and southwestern Tennessee for the past 27 years, the law firm of Wood Carlton & Hudson has earned a reputation as one of the region's top legal practices for the injured and disabled. Our law office in Pontotoc, Mississippi, is one of three we have in the state, each offering convenient access to...

Helping You Find The Justice You Seek For Your Injury Or Loss Serving all of Alcorn County and the rest of Mississippi from our law office in Corinth, the attorneys at Wood, Carlton & Hudson, P.C., are here to help you and your family find the justice you seek in the wake of a preventable tragedy. With three law offices throughout the state, we provide convenient access to the highest level of...

OVER A CENTURY OF SERVICE Since 1892, Dulaney Law Firm, L.L.P. has provided quality service in a variety of legal areas throughout Mississippi . Dulaney Law Firm, L.L.P. has forged many alliances across its long history, and will use all the tools at its disposal to earn the judgment you seek. Whether you face a jury trial, civil trial or administrative proceeding, our team will be...