Top

Tower

Disability Insurance Lawyers -

Minnesota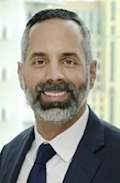 Disability insurance lawyers with a record of winning disability benefits for clients wrongly denied by their insurance company
Dabdoub Law Firm, P.A. —Disability Insurance Lawyers (Nationwide representation offered) Dabdoub Law Firm focuses on representing people with claims for disability benefits with insurance companies. Because the law firm was built to be a disability insurance law firm , the firm has significant experience in helping clients with disability claims at any stage of a disability claim. The firm...
Motor vehicle accidents can leave people in Duluth, Minnesota, facing numerous challenges. Our attorneys at the law firm of Falsani, Balmer, Peterson & Balmer understand what those injured by the negligent or reckless actions of another are going through. Providing dedicated advocacy, we help clients in the Duluth area, as well as throughout the areas of Forest Lake, Minnesota, and...

While some lawyers choose to focus on a specific area of law, the attorneys at Ed Shaw Law have chosen to focus on a specific region of Minnesota. For nearly 20 years, our firm has provided reliable, no-nonsense legal advice to residents of Brainerd, Baxter, Crosslake and the rest of Crow Wing County. We enjoy making the law accessible and easy to understand, and we are committed to the well-being...