Top

Woodsville

Disability Insurance Lawyers -

New Hampshire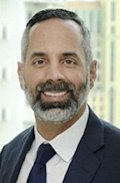 Disability insurance lawyers with a record of winning disability benefits for clients wrongly denied by their insurance company
Dabdoub Law Firm, P.A. —Disability Insurance Lawyers (Nationwide representation offered) Dabdoub Law Firm focuses on representing people with claims for disability benefits with insurance companies. Because the law firm was built to be a disability insurance law firm , the firm has significant experience in helping clients with disability claims at any stage of a disability claim. The firm...
Nationwide Disability Insurance Attorneys
Attorneys Dell & Schaefer, Chartered is a nationwide law firm dedicated exclusively to disability insurance. We have represented thousands of disabled claimants with their claims for either short term disability, long term disability, or long-term care benefits against every major disability insurance company. Our law firm has a national reputation in the field of disability insurance law and...
Douglas, Leonard & Garvey, P.C. was founded by Charles G. Douglas, III. Attorney Douglas is a former Superior Court and Supreme Court Justice and served in Congress representing the Second Congressional District of New Hampshire. Our goal is to provide top quality legal services to you, the client, for your legal problems. If your case involves litigation, employment matters, or marital issues we...

Beaupre Law was founded upon a simple goal: helping you protect the things you care about most - your health, your wealth, your family, your future. Beaupre Law is a slightly different breed of law firm. We take great pride in giving personal attention and superior assistance to each and every one of our clients because we know that the best lawyers truly care about their clients. The very best...