Top

Bladensburg

Divorce Lawyers -

Ohio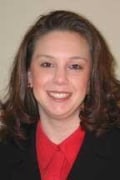 Contact Amy Levine & Associates for a FREE CONSULTATION about your Divorce needs in Ohio. Click here or call today.
Aggressive And Caring Representation At the law offices of Amy M. Levine & Associates, we represent clients throughout Ohio and West Virginia in family law, bankruptcy and criminal defense matters, including OVI. Our approach is straightforward and effective: We listen to our clients' concerns and gather as much information as we can about the situation. Then, we create a strategy that is...
Stebelton Snider Effective Injury Attorneys - Lancaster Ohio At Stebelton Snider, you will get an attorney who is easy to talk to, hard to beat. From our offices in Lancaster, Ohio, we provide comprehensive counsel in a wide variety of areas, including personal injury, elder law, family law and divorce, real estate, estate planning, and criminal defense. We represent clients in a broad range of...

Robert L. Caplan is an experienced Columbus bankruptcy and family law attorney who has helped individual's central Ohio families for more than 15 years. I help people file for debt relief under the Bankruptcy Code. Bankruptcy is a federal law allowing individuals to discharge his or her liabilities and get a fresh start. Debt relief is only a phone call away. Here is how to get...

Experienced, Thorough General Practice Law Firm Serving Columbus And Central Ohio The attorneys at the law firm of Artz, Dewhirst & Wheeler, LLP, have been serving a variety of clients throughout central Ohio as they navigate the complexities associated with criminal charges, traffic violations, DUI, family law, estate planning, employment law and more. The attorneys at the firm work with a...

Since 2006, Bryant Law Offices, LLC has helped residents of Central Ohio, and the surrounding region with their criminal defense, personal injury and family law matters. Attorney Kristin Bryant understands the long-term negative effects even a traffic ticket can have. This is why no matter what the issue she gives each case her full attention. Whether assisting with a domestic relations issue,...

Focusing On A Better Future For You No one looks forward to divorce. But on the other side is a fresh start at life. Your most important ally at this moment is a family law firm that shares your vision. In Columbus, Ohio, that's Sowald Sowald Anderson Hawley & Johnson. Our firm's lawyers have been helping clients through divorce for a combined 150 years. We have been stable and successful over...

Trusted Legal Representation In Columbus And Throughout Central Ohio Are you facing divorce or do you have some other serious legal issue affecting your family? If so and you live in the Columbus area or anywhere throughout Central Ohio, you can trust the attorneys at The Nigh Law Group LLC for help. Helping You With All Aspects Of Family Law At our law firm located in Columbus, Ohio, we will work...

Located in downtown Columbus, Ohio, Laura Helmbrecht, Attorney at Law, is a boutique law firm dedicated to serving the needs of people throughout the city and surrounding counties in the areas of traffic law, family law, criminal law and some business and commercial law. We represent defendants. Led by attorney Laura Helmbrecht, we combine professional representation with personal service to meet...

Linda J. Miller, in Columbus, Ohio, is a sole practitioner who has dedicated her law practice to the area of family law. She is a Board Certified Family Law Specialist and has over 20 years experience representing individuals and families in Central Ohio. Linda Miller earned her law degree from the Ohio State University College of Law in 1986. Prior to law school, she earned a Master of Arts...

If you live in the greater Columbus, Ohio, metro region or anywhere in central Ohio, and you are going through a divorce or have some other family law issue you need to address, you can turn to O'Keefe Family Law in Columbus for the quality, effective legal counsel and support you deserve. Top-rated, award-winning attorney Bobbie O'Keefe established her law firm with a mission to provide the...

Protecting Your Family And Your Future In Columbus Dealing with legal matters that affect your family can cause you a great deal of stress and worry. Fortunately, help is available. At Atkins and Atkins, Attorneys at Law, LLC, in Columbus, Ohio, our team of experienced and talented legal professionals possesses the skills and resources you need to help you with all of your domestic relations...

Comprehensive Family Law And Criminal Law Services In Central Ohio Located in Columbus, Ohio, the law firm of Harry Lewis Co., LPA, provides a comprehensive range of family law and criminal law services to help individuals and families with their most serious and important legal issues. Serving clients throughout the Columbus metro region and the rest of Central Ohio, including Delaware, Ohio,...

Joslyn Law Firm is dedicated to fighting for the rights of men, women, and youth facing criminal charges in Columbus, Ohio. This criminal defense firm was founded by Brian Joslyn with the mission of providing clients with determined, knowledgeable, and compassionate representation. Joslyn Law Firm represents a diverse group of clients in Delaware County, Franklin County, Madison County and the...

Going through a divorce may be one of the most challenging transitions people make in their lives. At Massucci Law Group LLC, in Columbus, Ohio, we offer dedicated legal services to our clients. Our team is committed to guiding people as they end relationships, create new families or adjust to evolving needs. Our law firm is experienced in matters concerning divorce, dissolution and legal...

At Delligatti Law in Columbus, Ohio, we are fully committed to helping you with all of the serious and pressing legal issues affecting your family. Serving clients throughout the greater Columbus metro region and all of Central Ohio, attorney Michael J. Delligatti has 30 years of successful legal experience, and through our law firm, he provides the highest level of counsel and support to those...

From his law office in Columbus, Ohio, James J. Pardi II, Attorney at Law, provides exceptional representation to those going through divorce, dissolution, child custody dispute related matters or who have some other serious domestic relations issue they need to address. Serving clients throughout Franklin County and the greater Columbus metro region, Mr. Pardi has practiced law since 1992 and...

At Grossman Law Offices, our legal team is dedicated to helping clients in Columbus and central Ohio who are experiencing domestic issues involving divorce , custody , annulments , property division or legal separation . With a reputation of assisting clients with family law matters for more than 44 years, we have an extensive understanding of the divorce process, as well as the laws that regulate...

At Plymale & Dingus, We Get Results. Call us at 614-385-0278. The law firm of Plymale & Dingus is committed to providing exceptional legal counsel to people throughout Ohio. Clients choose our law firm because of our ability to obtain results and the personalized attention they receive throughout their case. Our attorneys are experienced trial lawyers, having fought for clients in more...

Kelly Law Office LLC, in Columbus, Ohio, offers dedicated representation to clients throughout the region with family law and criminal defense concerns. We are led by our attorney, Joseph Kelly, who has more than two decades of experience helping people find a positive approach to deal with these difficult matters. At our firm, you and your case will always receive the personal attention of an...

The attorneys at the Law Offices of William L. Geary have been providing solid divorce and family law representation for individuals, couples, and families in Columbus, OH since 1979. Their legal has a distinguished reputation for having the skills, experiences, and resources necessary to achieve outstanding case outcomes for their clients. Among the many subjects of family law their team excels...

Rated as one of the Best Law Firms in the country by U.S. News and World report, the law office of Joseph & Joseph in Columbus, Ohio, provides exceptional representation and support to individuals, families and business owners across the state. We provide support and assistance to those dealing with complex legal cases involving any type of commercial or residential real estate transactional...