Top

Hayesville

Divorce Lawyers -

Ohio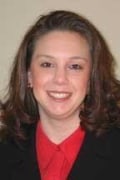 Contact Amy Levine & Associates for a FREE CONSULTATION about your Divorce needs in Ohio. Click here or call today.
Aggressive And Caring Representation At the law offices of Amy M. Levine & Associates, we represent clients throughout Ohio and West Virginia in family law, bankruptcy and criminal defense matters, including OVI. Our approach is straightforward and effective: We listen to our clients' concerns and gather as much information as we can about the situation. Then, we create a strategy that is...
The Mansfield law office of Calhoun, Kademenos & Childress, L.P.A., was founded in 1946 with the goal of providing a full range of high-quality legal services to those in need throughout the state of Ohio. Today, our experienced attorneys continue to strive toward that very same goal by offering legal assistance in the following practice areas: Personal injury Workers' compensation...

Hottenroth, Garverick, Tilson & Garverick, Co., L.P.A., is located in Galion and has been serving clients in north central Ohio for well over a half-century. Our general practice law firm offers skilled legal representation in a variety of practice areas including criminal defense, family law, estate planning and personal injury.  We are often considered "hometown attorneys" by clients in...

Commitment. Innovation. Excellence. At Roderick Linton Belfance LLP in Medina, Ohio, we are fully committed to delivering the highest level of legal counsel possible to those we serve. Using innovative strategies and effective problem-solving methodologies, we strive to provide the excellent legal representation our clients expect and deserve. Serving Our Community For More Than 130 Years Founded...

Attorneys Jon J. Saia and Richard A.L. Piatt founded our Columbus-based law firm, The Law Offices of Saia & Piatt, Inc., with the goal of providing a variety of high-quality legal services to the residents of Columbus and the surrounding areas in central Ohio. Today, our firm's place among the state's leading law firms is secure, and clients from throughout the region know to turn to us for...

At Ondrey & Roberts, LLC, in Wadsworth, Ohio, we offer a full range of services to help our clients protect what is most important to them. Serving the residents of Wadsworth, Medina and Akron, as well as those living throughout Medina, Summit and Wayne counties, we offer aggressive and effective representation to clients who have legal needs related to: Criminal defense, including all...

Counseling individuals and companies in Akron and throughout Ohio, our attorneys at Witschey Witschey & Firestine provide customized representation. In business transactions, real estate disputes, tax law and estate planning, we use innovative strategies to reach the most effective solution for our clients. Our law firm has a reputation for being candid throughout the legal process. We truly...

At the law firm of Smith, Illner & Gemelas Co. LPA in Elyria, Ohio, we offer a full range of legal services in a variety of practice areas in order to help individuals, families and business owners with all of their most important and serious legal challenges. Serving clients throughout Lorain County and across Northeast Ohio, the attorneys at our law firm possess an astounding 125-plus years...

Any legal situation that threatens your family - a divorce, custody battle or support dispute - can be overwhelming. At Grisi & Budde in Akron, Ohio, our team of experienced attorneys can guide you through issues such as these. We will work closely with you to determine where you want to go and then develop a customized strategy to help you get there. Our law firm is a place where you can find...

The law office of Melissa Graham-Hurd & Associates, LLC represents clients in Akron, Ohio, and surrounding areas, handling domestic relations matters involving property division, allocation of parental rights (child custody and visitation), restraining orders, child support and enforcement, premarital agreements, pension and retirement division, and modifications of court orders. Whether...

The Spike & Meckler Law Firm, LLP is an Elyria, Ohio law firm providing legal services in Northeastern Ohio. We have always maintained independence from any governmental entities in order to provide representation for the individual client. We have experienced litigators, negotiators, mediators and counselors of law in the following areas: Personal Injury and Medical Malpractice: Automobile...

Devoted to helping individuals and families through difficult legal decisions, the law office of Mitchell A. Machan serves clients in Canton and throughout Stark County, Ohio. Focused on family law and bankruptcy issues, Mr. Machan handles cases that involve the following: Divorce and dissolution Child custody and support Chapter 7 and Chapter 13 bankruptcies Licensed to practice since 1981, Mr....

A Tradition of Excellence Established in 1885, Roderick Linton Belfance LLP is one of Ohio's oldest and most respected law firms. We are honored for the past 132 years to have helped thousands of individuals, families and businesses across our great state with their most important and pressing legal issues. Based in Akron, Ohio, our law firm now includes another law...

When you need a skilled family law attorney in Canton, Ohio, schedule a consultation at Abney Law Office, LLC, to discuss your situation. We can answer your questions and provide the astute legal guidance you need. Focusing Solely On Family Law Family law is the hallmark of our law firm. While many firms divide their focus to help clients in numerous areas, our lawyers only handle domestic...