Top

Jerusalem

Divorce Lawyers -

Ohio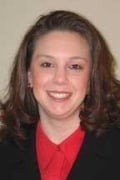 Contact Amy Levine & Associates for a FREE CONSULTATION about your Divorce needs in Ohio. Click here or call today.
Aggressive And Caring Representation At the law offices of Amy M. Levine & Associates, we represent clients throughout Ohio and West Virginia in family law, bankruptcy and criminal defense matters, including OVI. Our approach is straightforward and effective: We listen to our clients' concerns and gather as much information as we can about the situation. Then, we create a strategy that is...
Attorneys Jon J. Saia and Richard A.L. Piatt founded our Columbus-based law firm, The Law Offices of Saia & Piatt, Inc., with the goal of providing a variety of high-quality legal services to the residents of Columbus and the surrounding areas in central Ohio. Today, our firm's place among the state's leading law firms is secure, and clients from throughout the region know to turn to us for...

Rittgers & Rittgers has a history of success spanning decades in the area of personal injury, criminal defense and family law cases. We are respected by other lawyers, judges, and within the local community. We are frequently asked to represent other lawyers and their family members, and are often asked to co-counsel cases with other law firms. Personal injury and wrongful death Our plaintiff...

When you need a skilled family law attorney in Canton, Ohio, schedule a consultation at Abney Law Office, LLC, to discuss your situation. We can answer your questions and provide the astute legal guidance you need. Focusing Solely On Family Law Family law is the hallmark of our law firm. While many firms divide their focus to help clients in numerous areas, our lawyers only handle domestic...

Devoted to helping individuals and families through difficult legal decisions, the law office of Mitchell A. Machan serves clients in Canton and throughout Stark County, Ohio. Focused on family law and bankruptcy issues, Mr. Machan handles cases that involve the following: Divorce and dissolution Child custody and support Chapter 7 and Chapter 13 bankruptcies Licensed to practice since 1981, Mr....

John Obora has been a lawyer in Newark, Ohio since 1986. He initially worked for a little more than 3 years as an associate at the law office of Virginia Weiss. Since that time he has maintained his own private practice in downtown Newark. Born and raised in Cleveland, Ohio, Mr. Obora graduated from Baldwin-Wallace College in Berea, Ohio before getting his law degree from The Ohio State University...

The law office of Melissa Graham-Hurd & Associates, LLC represents clients in Akron, Ohio, and surrounding areas, handling domestic relations matters involving property division, allocation of parental rights (child custody and visitation), restraining orders, child support and enforcement, premarital agreements, pension and retirement division, and modifications of court orders. Whether...

Before establishing the Law Offices of Jason M. Donnell, LLC, in 2010, founding attorney Jason M. Donnell started his path toward becoming a lawyer while he was just 15 and working in a law firm in Columbus, Ohio. His desire to help others and his passion for the law soon grew into a career he now shares with associate attorney Julia Cox. Together, attorneys Donnell and Cox provide dedicated and...

Robert L. Caplan is an experienced Columbus bankruptcy and family law attorney who has helped individual's central Ohio families for more than 15 years. I help people file for debt relief under the Bankruptcy Code. Bankruptcy is a federal law allowing individuals to discharge his or her liabilities and get a fresh start. Debt relief is only a phone call away. Here is how to get...

Stebelton Snider Effective Injury Attorneys - Lancaster Ohio At Stebelton Snider, you will get an attorney who is easy to talk to, hard to beat. From our offices in Lancaster, Ohio, we provide comprehensive counsel in a wide variety of areas, including personal injury, elder law, family law and divorce, real estate, estate planning, and criminal defense. We represent clients in a broad range of...

The Law Firm of Michael O. Kivlighan has been serving the people and businesses of the Mahoning Valley since 2003. The firm handles legal matters in the following practice areas: Criminal Law, General Civil and Business Litigation, Employment Law, Bankruptcy, Commercial Law, Estate Planning, Juvenile Law and Person Injury. The firm is committed to providing quality legal representation and strives...

A Tradition of Excellence Established in 1885, Roderick Linton Belfance LLP is one of Ohio's oldest and most respected law firms. We are honored for the past 132 years to have helped thousands of individuals, families and businesses across our great state with their most important and pressing legal issues. Based in Akron, Ohio, our law firm now includes another law...

With more than 90 years of combined legal experience, the attorneys at Bergman & Yiangou Attorneys at Law in Reynoldsburg, Ohio, are fully prepared to help you face your legal challenges head-on and increase your chances of obtaining the favorable outcome you expect and deserve for your issues involving any of the following: Chapter 7 and Chapter 13 bankruptcy Divorce and marriage dissolution...

Since 2006, Bryant Law Offices, LLC has helped residents of Central Ohio, and the surrounding region with their criminal defense, personal injury and family law matters. Attorney Kristin Bryant understands the long-term negative effects even a traffic ticket can have. This is why no matter what the issue she gives each case her full attention. Whether assisting with a domestic relations issue,...