Conejos County

,

CO

: Employment Law -- Employer Lawyers, Attorneys and Law Firms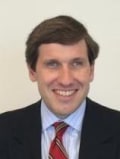 Ad
Bryan E. Kuhn P.C.
Employment Law -- Employer Lawyers Serving Conejos County, CO (Serving ALL of Colorado)
Personal attention and prompt, high quality business and employment law legal services you need.
Bryan E. Kuhn Counselor at Law, P.C. is a growing and energetic business and employment law firm located in Denver, Colorado. We are expanding our representation in the area of venture capital, with clients and resources not only from Colorado, but from all over the world. In our core practice of business transactions and employment litigation we have effectively handled a wide variety of business...