Top

Brusly

Medical Malpractice Lawyers -

Louisiana
Call today for free initial consultation!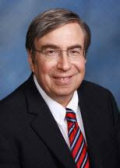 PROTECT AND CARE FOR YOUR LEGAL RIGHTS. CALL TODAY FOR CONSULTATION!
The Baton Rouge, Louisiana, law firm of MGM Attorneys helps those who have been injured through the negligence of others obtain compensation for the losses they've suffered. The attorneys of MGM Attorneys are top courtroom advocates, respected legal scholars and skilled managers of complex litigation. We have the experience, the skill, the resources and the resolve to take on any opponent in any...

Our Baton Rouge law firm provides high quality criminal defense representation for people throughout Louisiana in areas such as: Sex Crimes Violent Crimes Drug Offenses White Collar Crimes Environmental Crimes DUI & Vehicular Crimes Computer Crimes (or Internet Crimes) Personal Injury Car & Truck Accidents Although our practice is focused on the State of Louisiana, we have represented...

Here at the Day Law Group in Baton Rouge, Louisiana, we are fully prepared to fight on your behalf to increase your chances of obtaining the maximum amount of compensation you deserve. Serving innocent accident victims and their families throughout the greater Baton Rouge area for over 30 years, our office has become the trusted source of quality counsel and representation for people dealing with...

At Smith Shanklin Sosa in Baton Rouge, Louisiana, our attorneys are dedicated to obtaining the maximum possible compensation for our clients who have suffered personal injury due to someone's negligence or wrongdoing. We know that when such injuries occur, the lives of our clients are turned upside down. Not only do they need to recover from what could be a catastrophic injury, they also face...

At Perkins & Dupré, Attorneys and Counselors at Law, LLC, in Zachary, Louisiana, we have served the legal needs of individuals, families and businesses throughout our community for more than 10 years. During that time, our law firm has earned a reputation as one of the top in the state for effective legal counsel and aggressive advocacy. Possessing decades of combined experience between...

History: Founded in 1949, the firm is one of Louisiana's oldest and largest law offices devoted principally to serving the public and other members of the bar on behalf of victims of wrongful personal injury and death. Areas of Emphasis: In addition to general tort practice, areas in which the firm's partners and associates are experienced include Admiralty, Products Liability, Professional...

At the law office of Chris Villemarette, Trial Lawyer, we provide our Lafayette, Louisiana clients with supportive counsel and representation after a personal injury resulting from a car accident or medical malpractice. We also protect our clients' parental and property interests in divorce, and defend those accused of misdemeanors and felonies. Contact us today at 337-205-7593 to schedule...

Attorney Sera Russell has been handling personal injury claims since 1978. He provides dedicated representation to people who have been injured in car accidents, truck accidents, by medical malpractice and in maritime accidents. If you or your loved one has been injured by the negligence of another individual or entity, please contact our firm at 337-769-3260 to schedule your...

Experienced Louisiana Trial Lawyers...

At Kenneth D. St. Pé, in Lafayette, Louisiana, we are committed to providing exceptional and personal service to our clients. Many have been involved in accidents caused by someone else's negligence, and others consult us because of medical malpractice or the wrongful death of a loved one. When you hire our law firm, you receive the support and guidance of an experienced lawyer...

At Nelson & Hammons, the focus is on medical malpractice. All the attorneys in this law firm, with locations in Shreveport and Lafayette, are committed to providing professional guidance and representation to their clients who have suffered injuries as a result of substandard medical care. Not only does Nelson & Hammons thoroughly investigate and effectively handle each case, but their...

The law firm of Kevin P. Tauzin, APLC is located in Lafayette, Louisiana. Our firm provides a broad range of legal services. Our firm represents and advises clients in the areas of personal injury-plaintiff , admiralty and maritime law , products liability , and workers' compensation . We represent clients in every level of state and federal courts. We are...

With nearly 40 years of experience in civil litigation and medical malpractice, the attorneys at Wagar Hickman, LLC in Mandeville, Louisiana, are known for their comprehensive approach to complex civil litigation. Whether we are seeking compensation on behalf of a victim of a medical malpractice or handling a child custody matter arising out of a divorce, we start with listening to our clients and...

Thomas A. Gennusa II APLC is a full-service law firm that gets results for victims of catastrophic personal injury. A major injury can disable you for years, if not the rest of your life. Based in Metairie, Louisiana, our law firm helps maritime workers and other people throughout the New Orleans area get maximum financial compensation from the businesses and individuals that caused their...