Top

Smithville

Military Lawyers -

Missouri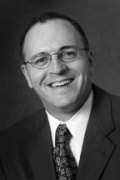 20+ years experience in helping clients with their Military Law needs.
Joseph A. DeWoskin joined Waits, Brownlee, Berger & DeWoskin in 2000. His practice areas include: military law, insurance litigation, personal injury, domestic relations, traffic violations/DUIs, probate, wills and estate planning, workers' compensation and Social Security disability. Prior to joining the firm, Mr. DeWoskin spent almost nine years serving on active duty with the Army JAG Corps. He...
Former JAG. Aggressive, Military Defense, Worldwide Availability. Over two decades experience.
Our goal is to provide a comprehensive set of miltary law resources ; however, no online guide can replace the services of an experienced military lawyer . If you have a specific question regarding military law, including Court-Martial and Administrative Separations, we strongly urge you to contact military lawyer Stephen Karns or another attorney experienced in military law. Your Rights Under...
In a marketplace filled with family law attorneys, it is hard to know which one is right for you. Advertising and brief profiles on websites can only explain so much. But a personal interaction can speak volumes. Hello, I am Anne Kiske, a lawyer who is passionate about families. I founded Kiske Law Office, LLC, in Kansas City, Missouri to assist clients in Kansas City and surrounding communities...

Messrs, John W. Inglish & Nicholas M. Monaco began the practice of law in Jefferson City, Missouri on May 1, 1962. The firm is involved principally in the representation of insurance companies, insurance agents, and insurance brokers doing regulation, including the formation of insurance companies, acquisitions, mergers, licensing, and policy form approvals, as well as market conduct and financial...