Top

Pacific

Nursing Home Abuse Lawyers -

Washington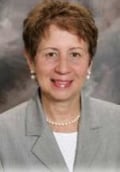 Talk to a lawyer and a nurse with 20 years of legal experience helping people with medical malpractice and nursing home cases
The Law Office of Joanne R. Werner was established with a vision of providing excellent legal representation and obtaining financial compensation and justice for the victims of serious personal injury and medical negligence. Each case is personally handled by Ms. Werner, an attorney who practiced as a registered nurse for more than twenty years before becoming a well-respected trial attorney. Ms....
Clients in Yakima, Washington, and throughout the Tri-County area often require an experienced attorney when faced with bankruptcy and other financial struggles. At Olsen Daines Bankruptcy Attorneys, our law offices focus on client satisfaction. We offer free initial consultations where we listen carefully to the details of each case. From there, we explore all potential legal options and choose...

Dedicated to helping you protect your rights and interests in the face of serious and complex legal challenges, the attorneys at the Law Office of Erin Bradley McAleer in Vancouver, Washington, provide exceptional advocacy and support to clients throughout Southwest Washington who have legal needs involving any of the following practice areas: • Criminal defense • Gun right...

At the law offices of Olsen Daines Bankruptcy Attorneys, we are committed to assisting people in Vancouver, Washington, through a wide range of financial issues, including bankruptcy, credit rebuilding and consumer protection. For over 15 years, clients throughout Oregon and the Tri-County area of Washington rely on our dedicated team of attorneys to stand by their side during an often hard and...

Located in Vancouver, Washington, the Elizabeth Christy Law Firm provides exceptional representation and support to clients throughout our region who are going through a divorce or have some other serious family law matter they need to address. With an additional law office in Portland, Oregon, we have become one of the area's most trusted sources of quality, compassionate legal counsel for those...

Voted the Best Law Firm and Best Personal Injury Law Firm by the readers of the Yakima Herald-Republic, Abeyta Nelson Injury Law in Sunnyside, Washington, provides unmatched advocacy and support to those who suffered an injury or loss as the result of someone else's negligent, careless or unlawful actions. Established in 1981 in Yakima, our law firm has served the residents of Central Washington...