Tuolumne County

,

CA

: Social Security -- Disability Lawyers, Attorneys and Law Firms

We have helped Thousands of clients across the U.S. with their Social Security Disability Claims. Call Today For Help.
Wolfe, Williams & Rutherford began in 1977. Joseph E. Wolfe and John M. Farmer started practice in Jonesville, Virginia. Joseph E. Wolfe graduated from law school and passed the bar in 1975 and began law practice under attorney Glen Williams where he practiced until Judge Williams was elevated to the bench as Federal Judge for the United States Federal Court for the Western District of...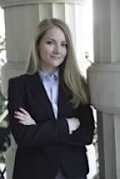 70 Years experience in helping clients with their Social Security -- Disability needs.
California Disability and Workers' Comp Lawyers in Modesto Skilled and compassionate legal guidance when you are injured at work or otherwise disabled At Rockwell, Kelly, Duarte & Urstoeger, LLP, we've spent more than three decades helping people who have been hurt at work or otherwise disabled receive the benefits they deserve. Our Modesto disability attorneys understand that dealing...