Top

Landing

State, Local & Municipal Law Lawyers -

New Jersey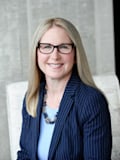 State, Local and Municipal Law matters. Former Mayor. NJ Statewide representation. On-site & office visits.
Erica Edwards, Esq. Law Offices LLC provides quality representation on matters in the following areas: Land use and zoning; Real estate, both commercial and residential; State, local and municipal government; Wills, living wills, trusts and related estate services. From our location in Flemington, New Jersey, we proudly serve clients throughout the State. Our firm is dedicated to delivering...
Serving Businesses Throughout Union County Located in Summit, New Jersey, the law firm of Russo Tumulty Nester Thompson & Kelly, LLP, offers comprehensive legal representation in a variety of practice areas in order to meet the needs and demands of a diverse client base throughout Union County and beyond. Serving businesses of all sizes in a number of industries, as well as business...

At Johnson & Johnson, Attorneys At Law, we are a father-daughter team of lawyers that offers friendly and effective family law and estate planning services in Florham Park, New Jersey.  Sharon E. Johnson focuses on family law. Through mediation or litigation, she helps clients navigate through the legal and emotional challenges of issues including:  Divorce Child custody Adoption...

Exceptional Legal Counsel For Business Owners Throughout Essex County From their law office in West Caldwell, New Jersey, the attorneys at the Russo Tumulty Nester Thompson & Kelly, LLP, law firm serve business owners throughout Essex County and the surrounding areas by providing unmatched legal counsel and representation for all of their important and pressing legal issues. More than simply...

At The Law Offices of Randy E. Lewis, LLC, your rights, freedom and future are our priority. From our office in Newark, New Jersey, we defend clients against criminal charges throughout Union and Essex counties. Starting with a free initial consultation, we advise people on how to navigate cases that involve matters such as the following: Weapons charges, assault and domestic violence Drug crimes...

Too many New Jersey residents treat traffic tickets like they are no big deal. Our Newark law firm, Adenaike & Associates, LLC, is familiar with the very real and very costly consequences of traffic violations. Hefty fees, increased insurance rates, points on one's driving record and even a suspended license are all possible penalties for just a single violation. Our team helps individuals...

Since our founding in 1913, the legal team at Kates Nussman Ellis Farhi & Earle, LLP, in Hackensack, New Jersey, has represented clients with complex and stressful business, real estate, estate planning and employment law issues. It is a history that's been focused on providing clients with a high level of service tailored to achieving specific goals. We don't intimidate or try to persuade our...

Kantor & Linderoth, Esqs. is the successor of the original law firm of Ezra Karkus, Esq., and Benjamin I. Kantor, Esq., established more than 70 years ago. The firm has continued to serve Monmouth & Middlesex County clients in all aspects of law since that time and presently consists of Lawrence D. Kantor, Esq., the son of Benjamin I. Kantor, Esq., and Gary E. Linderoth, Esq., who joined...

Michael L. Detzky, Esq. is a graduate of Rutgers College where he obtained his Bachelors Degree with Highest Honors and election to Phi Beta Kappa, the national collegiate Honor Society, in 1975. He obtained his Juris Doctor Degree from Rutgers School of Law in Newark, NJ in 1978. Mr. Detzky served a prestigious clerkship with the late Honorable Milton B. Conford, Presiding Judge for...

Family Law - Criminal - Defense - Expungements - Traffic Violations - Real Estate When you need a lawyer you can count on to provide smart advice and effective representation at a reasonable price, your first call should be to the Freehold, New Jersey, law offices of Bartholomew Bart Babiak. The people of Monmouth and Ocean counties have trusted me for more than twenty-nine years to...

For more than 40 years, McOmber & McOmber, P.C., of Red Bank, New Jersey, has provided skilled and dedicated legal guidance to businesses, individuals, public institutions, and non-profit organizations. Our attorneys are equipped to handle the most demanding and complex legal matters including those involving business law, collections, employment law, personal injury, zoning issues, real...

Connors & Connors PC is a Martindale Hubble "AV" rated and Richmond County's only A.M. Best listed firm. We represent a wide variety of insurers and self insured corporations in civil litigation in state and federal courts throughout the greater New York metropolitan area. Founded by John P. Connors in 1955, we pride ourselves on our ability to thoroughly analyze all issues presented...

From our offices in Bricktown, Silvi, Fedele & Honschke Attorneys at Law, L.L.C., provides effective, dedicated legal representation to clients throughout New Jersey. Personal Injury And Workers' Comp Claims Whether you were injured in a car or truck accident, hurt in a slip-and-fall or injured in a workplace accident, you have a right to compensation. At Silvi, Fedele & Honschke, our...

Located in Toms River, Silvi, Fedele & Honschke Attorneys at Law, L.L.C., has been providing dedicated legal services to clients throughout New Jersey for more than 25 years. If you or a loved one was injured or killed in an accident, you need experienced attorneys who are dedicated to maximizing your compensation. Our attorneys fight for our clients' rights. We bring strong personal injury...

Serious Injuries Require Serious Attorneys If you've been seriously injured in an accident or at work, you need experienced personal injury attorneys on your side. At R.C. Shea & Associates, Counsellors at Law, we take your claim as seriously as you do. Our lawyers are dedicated to maximizing our clients' compensation. Over the years, we've obtained more than $75 million on behalf of our...

The Practice includes representation of real estate developers in applications for major and minor subdivisions, site plans and variances in New Jersey and Pennsylvania; negotiating and representing clients in obtaining revolving credit lines; negotiating and drafting commercial leases for both landlords and large tenants; negotiating and drafting asset and stock purchase agreements; preparation...

With offices in Forked River, Silvi, Fedele & Honschke Attorneys at Law, L.L.C., has been serving New Jersey since 1986. Maximizing Your Compensation Through Personal Injury And Workers' Compensation Claims If you were injured in an accident, you have the right to compensation. At Silvi, Fedele & Honschke, we can help. Our attorneys build strong, solid personal injury and workers'...

With a primary focus on municipal defense, HOFFMAN CENTERS PC, advocates for people in southern New Jersey. The caseload at our law office involves matters such as the following: DWI/DUI and traffic violations Cases in municipal court Debt collection and creditors' rights Property tax advocacy Though these practice areas vary widely, our clients all have the same need: effective legal...