Garfield County

,

CO

: Workers' Compensation Lawyers, Attorneys and Law Firms

We only handle Workers' Compensation matters and we offer FREE CONSULTATIONS. Please contact us today!
Colorado Workers' Compensation Lawyer Colorado workers' compensation lawyer Cliff Eley has been representing injured workers in Colorado for 25 years. He limits his practice to helping workers' compensation claimants. He has never represented an insurance company. He has helped hundreds of workers in Denver and throughout Colorado protect their rights. The Eley Law Firm is dedicated to...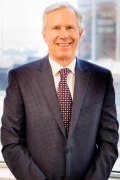 Have you been injured on the job? Feel like your being treated unfairly? Call me today to know all your rights and options!
The Law Offices of W. Dan Mahoney, P.C., is based on more than a quarter century of workers' compensation and personal injury legal experience. As a Colorado native, I grew up with, was educated in and have centered my practice on the community and the state's residents. When looking for a Denver, Colorado Springs, or Aurora accident injury lawyer, there are several criteria to consider: his...