Top

Hasty

Workers' Compensation Lawyers -

Colorado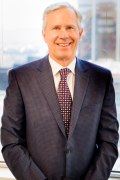 Have you been injured on the job? Feel like your being treated unfairly? Call me today to know all your rights and options!
The Law Offices of W. Dan Mahoney, P.C., is based on more than a quarter century of workers' compensation and personal injury legal experience. As a Colorado native, I grew up with, was educated in and have centered my practice on the community and the state's residents. When looking for a Denver, Colorado Springs, or Aurora accident injury lawyer, there are several criteria to consider: his...

We only handle Workers' Compensation matters and we offer FREE CONSULTATIONS. Please contact us today!
Colorado Workers' Compensation Lawyer Colorado workers' compensation lawyer Cliff Eley has been representing injured workers in Colorado for 25 years. He limits his practice to helping workers' compensation claimants. He has never represented an insurance company. He has helped hundreds of workers in Denver and throughout Colorado protect their rights. The Eley Law Firm is dedicated to...
Let Our 'Strong Arm' Do The Heavy Lifting For You Franklin D. Azar & Associates, P.C., in Pueblo, Colorado, is a personal injury law firm that lets nothing stand in the way between its clients and the compensation due to them. Our founding attorney, Frank Azar, is known as "The Strong Arm" of Colorado personal injury law. He and our team of tenacious personal injury litigators have...

Denver Trial Lawyers Fighting For The Victims Of Workplace Discrimination For many people, the thought of taking legal action against an employer for allowing or encouraging a hostile work environment can be quite intimidating. At Bachus & Schanker, LLC, however, our team of aggressive trial attorneys can level the playing field and fight to protect your rights. We can give you a voice. From...

At Franklin D. Azar & Associates, P.C., in Colorado Springs, Colorado, we are a serious personal injury law firm that is serious about obtaining full compensation and benefits for its injured clients. We can get you the medical care and money you need in the following situations: Serious personal injury accidents such as car, truck or motorcycle wrecks caused by negligence or carelessness. We...

At Weddell & Haller, P.C. , our Colorado Springs workers' compensation attorneys and Social Security Disability Insurance (SSDI) lawyers help injured workers get full and fair compensation. Our goal is to make the process as simple as possible, offering experienced and compassionate legal guidance to our valued clients. If you are suffering and unable to work, we are on your side. ...