De Soto County

,

FL

: Wrongful Termination Lawyers, Attorneys and Law Firms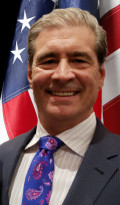 Did Your Job Loss Seem Unfair? Call Me Today For A Free Consultation!
When you need to get experienced representation because of workplace discrimination, sexual harassment, wrongful termination or other mistreatment on the job, attorney William Julien can help you. No one deserves to have his or her livelihood threatened, and no one should have to put up with discrimination or other behaviors at work. Our firm concentrates on protecting the rights of people on the...