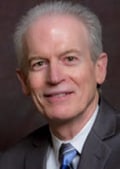 Donald M. Phelan - Naperville, IL
1730 Park StreetSuite 109Naperville, IL 60563
Naperville Divorce Lawyer
Our office remains open, and in response to COVID-19 we have expanded our options for remote consultations and virtual meetings. Please contact our office to discuss what meeting option best fits your situation. Call 630-230-1468.
Overview
More
Donald M. Phelan joined the law firm of Fay, Farrow & Associates, P.C. in 2008 after 24 years as partner in the Naperville/Joliet law firm of Schenk, Duffy, McNamara, Phelan, Carey & Ford, Ltd.

Don's legal experience gives him a multi-faceted perspective to pursue a resolution that will benefit the client. He has successfully resolved hundreds of divorces by settlements or by favorable trial decisions for custody, support and property for his clients. He understands legal problems can be stressful for the client and takes the time to explain his legal analysis and the client's options to help reduce the level of anxiety and emotional stress commonly found when one faces divorce.

Don graduated from Northern Illinois University, College of Business, and received his Juris Doctor Degree from DePaul University College of Law. He was admitted to the Illinois State Supreme Court and the United States District Court For The Northern Illinois District Of Illinois, and is affiliated with the professional associations: DuPage, Will and Illinois State Bar Associations.

Don was born in Joliet and now resides in Naperville with his wife, Sandy where they raised their three children.
Write Your Review
Fields marked with an * are required
How do I choose a lawyer?
Consider the following:
Comfort Level

- Are you comfortable telling the lawyer personal information? Does the lawyer seem interested in solving your problem?



Credentials

- How long has the lawyer been in practice? Has the lawyer worked on other cases similar to yours?



Cost

- How are the lawyer's fees structured - hourly or flat fee? Can the lawyer estimate the cost of your case?



City

- Is the lawyer's office conveniently located?


Not sure what questions to ask a lawyer?
Here are a few to get you started:
How long have you been in practice?
How many cases like mine have you handled?
How often do you settle cases out of court?
What are your fees and costs?
What are the next steps?
Want to check lawyer discipline?
It is always a good idea to research your lawyer prior to hiring. Every state has a disciplinary organization that monitors attorneys, their licenses, and consumer complaints. By researching lawyer discipline you can:
Ensure the attorney is currently licensed to practice in your state
Gain an understanding of his or her historical disciplinary record, if any.
Determine the seriousness of complaints/issues which could range from late bar fees to more serious issues requiring disciplinary action.