Enter legal issue and location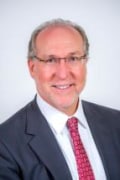 Edward E Wollman - Naples, FL
2235 Venetian Ct.Ste. 5 Naples, FL 34109- 8728
Naples Estate Planning Lawyer
Write Your Review
Fields marked with an * are required
About Edward E Wollman
Practice Areas
Estate Planning
Elder Law/Guardianship
Estate & Trust Administration
Estate, Gift and Fiduciary
Income Taxation
Business Planning
Charitable Giving
Probate Administration
Current Employment Position(s)
Qualifications
Other Affiliations
Society of Financial Services Professionals, formally Society of CLU/ChFC (Past President)
International Association for Financial Planners (now known as Financial Planning Association) (past President and Member of the Board of Directors)
Naples Council on Planned Giving (past President, member of the Board of Directors)
The Forum Club (past member of the Board of Directors)
The Forum Club (Member)
American Cancer Society (past member of the Board of Directors)
Bonita Springs Speakers Assembly (now known as The Speakers Assembly of SW Florida) (Member)
Avow Hospice (Member of the Board of Directors)
Avow Hospice, formerly Hospice of Naples, Inc. (Past Chairman of the Board)
Naples Art Association (the von Liebig Art Center) (Member, Board of Directors)
Professional Advisor Council for the Community Foundation of Collier County (Member)
Advisory Board for Parkinson Association of Southwest Florida, Inc. (Member)
Planned Giving Committee of Naples Community Hospital (Member)
Sunrise Children's Foundation (past member of the Board of Directors)
Estate Planning Council of Naples, Inc. (Member)
National Academy of Elder Law Attorneys (Member)
Real Property, Probate and Trust Law Section of the American (Member)
Florida County Bar Association (Member)
Collier County Bar Association (Member)
Trusts and Estates Section of the Collier County Bar Association (Past Chairman)
Adverse Witness, a publication of the Bar (Trust and Estates Editor)
American Bar Association Committee on Significant Current Probate and Trust Legislation of the ABA Section of Real Property, Probate and Trust Law (Past Florida Representative)
Education
University of Florida College of Law, Gainesville, Florida, 1988
LL.M.
Major: Taxation
University of Miami School of Law, Coral Gables, Florida, 1986
J.D.
American University, 1983
B.S.
Feedback
Honors
AV rated by Martindale-Hubbell Law Directory
Named a Florida Super Lawyer in the category of Estate Planning and Probate in the annual Florida Super Lawyers 2007, 2008, 2009, 2010 and 2011 editions of ALaw & Politics.@
Video & Photo
Photo
Office Information
Address
2235 Venetian Ct.Ste. 5 Naples, FL 34109- 8728
Phone
Email
Offers Free Initial Consultation
Websites
Firm Address
2235 Venetian Ct.
Ste. 5
Naples
, FL
34109
- 8728