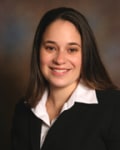 Laura J. Magedoff Esq. - Union, NJ
2400 Morris AvenueUnion, NJ 07083
Union Internet Defamation Lawyer
Overview
Ms. Magedoff is a principal of the Firm and is the head of its business transactional, Internet, and entertainment & sports law practices. She is graduate of the Fordham University School of Law. Ms. Magedoff is a member of the New Jersey and New York Bars.
Write Your Review
Fields marked with an * are required
About Laura J. Magedoff Esq.
Practice Areas
Internet Defamation
Entertainment & Sports Law
Employment Law
Health Law
Franchise Law
Nonprofit Law
Public Interest & Civil Rights
Business & Commercial Law Transactions
Intellectual Property
Regulatory Compliance
Corporate Formation & Contracts
Commercial Real Estate
Construction Law
Environmental Law
Internet Law - E-commerce
Commercial Transactions
Current Employment Position(s)
Qualifications
Bar Admissions
New Jersey, 2003
U.S. District Court District of New Jersey, 2004
New York, 2004
U.S. District Court Southern District of New York, 2005
U.S. District Court Eastern District of New York, 2006
Pennsylvania, 2009
Texas, 2010
U.S. District Court Eastern District of Pennsylvania, 2012
Other Affiliations
New Jersey Association of Women Business Owners (Member)
Sports Lawyers Association, 2008 - Present (Member)
Entertainment, Intellectual Property & Sports Section of the NY County Bar Association (Member)
Entertainment and Sports Law Section of the NJ Bar Association, 2007 - Present (Member)
New York State Bar Association (Member)
Appointed, New Member Advisor, Junior League of Summit, 2011-Present
Appointed, Public Relations Chair, Junior League of Summit, 2010-2011
Appointed, Chapter Accounting Director, National Leadership Team, Kappa Delta Sorority, Inc., 2009-Present
Grant Reviewer, United Way of Greater Union County, May 2009
Appointed, Chapter Finance Specialist, National Leadership Team, Kappa Delta Sorority, Inc., 2007-2009
Trustee, Community Business Development Foundation, Inc., 2006-2009
Member, Junior League of Summit
Member, Kappa Delta Sorority
Appointed, Chapter Accounting Director, National Leadership Team, Kappa Delta Sorority, Inc., 2009 - Present
Education
Fordham University School of Law, New York, New York, May, 2003
J.D.
Law Journal: Fordham Sports Law Forum, Editor-in-Chief, 2002 - 2003
University of Delaware, Newark, Delaware, USA, May, 2000
B.A.
Major: Criminal Justice
Major: Sociology
Minor: Spanish
Fraternities and Sororities
Past Positions
SFX Sports Group, Inc., Legal Intern, 2002-03
Salt Lake Organizing Committee for the Olympic Winter Games of 2002, Legal Intern, 2001
Delaware Office of the Attorney General, File Clerk, 1997
Classes and Seminars
Presented Seminar, Construction Law: Negotiating Contracts & Filing Construction Liens, Various, 2007 - Present

Presented Seminar, Business Contracts A to Z, National Business Institute, Newark, NJ, December 2013

Presented Seminar, 2014 Trademark Primer: Prosecution & Enforcement Strategies Every Attorney Should Know, NJICLE, New Brunswick, NJ, November 2013

Presented Seminar, Entertainment Law: A Crash Course in Representing Entertainers & Other "Personalities" for Every Attorney, NJICLE, New Brunswick, NJ, September 2013

Presented Seminar, Entertainment Law 101, National Business Institute, Newark, NJ, March 2013

Presented Seminar, Theatre and the Law, American Association of Community Theatre National Convention, New York, NY, July 2012

Panelist, Life After Law School: Practical Lessons in managing Your Legal Career From the Beginning, Seton Hall Law School, Newark, New Jersey, April 2012

Panelist, Emerging Issues in Reality Television, Seton Hall Law School Sports and Entertainment Law Symposium, Newark, New Jersey, March 2012

Panelist, Empower - I Create Nothing. I Own it: A Panel about Establishing and Protecting your Intellectual Property as a Business Asset, New Jersey Association of Women Business Owners' Annual Conference, New Brunswick, New Jersey, October 2010

Moderator, Engage - The most Powerful Commodity I know is Information, New Jersey Association of Women Business Owners' Annual Conference, New Brunswick, New Jersey, October 2010

Panelist, Casino Law 2010: Game On!, 2010 South CLEFest, Atlantic City, NJ, August 2010

Keynote Speaker, Women's History Month Dinner, Pace University, New York, NY, March 2010

Presented Seminar, Strategizing the Exit Strategy, Union, NJ, January 2010

Presented Seminar, Protecting Your Online Image, Various 2009-Present

Presented Seminar, Comedy and Drama: The Legal Aspects of Community Theatre, American Association of Community Theatre National Convention, New York, NY, July 2008

Presented Seminar, Maintaining Chapter Finances, National Leadership Team, Academy and Collegiate Advisory Board Academy, National Leadership Conference, Kappa Delta Sorority, Inc., Boston, MA, June 2008
Feedback
Honors
Judge, 2008 BMI/Cardozo Entertainment & Communications Law Moot Court Competition, 2008
Appointed, Secretary, Entertainment and Sports Law Section of the NJ Bar Association, 2007 - Present
Appointed, Financial Specialist, National Leadership Team, Kappa Delta Sorority, Inc., 2007 - Present
Appointed, Trustee, Community Business Development Foundation, 2006 - Present
Selected, Top Attorney (Outstanding Young Lawyer), New Jersey Monthly Magazine, 2013
Appointed, Legal Advisory Committee, USA Field Hockey, 2012-Present
Appointed, Chair, Entertainment, Arts and Sports Law Section of the New Jersey Bar Association, 2010-2012
Appointed, Vice Chair, Entertainment, Arts and Sports Law Section of the New Jersey Bar Association, 2008-2010
Video & Photo
Photo
Office Information
Address
2400 Morris AvenueUnion, NJ 07083
Phone
Email
Publication
Articles
Wrongful Posting on the Internet: The Privacy You Save Could be Your Own, NJ Lawyer Magazine, April 2008

Pay or Play? The Jeremy Bloom Decision and the NCAA Amateurism Rules, 13 Fordham Intell. Prop. Media & Ent. L.J. 673 (2003), Spring, 2003

Potential Legal Approaches to a Cyberbullying Case (Co-author), The Young Lawyer, American Bar Association Young Lawyers Division, 2013

New York County Lawyer's Association, EMIPS Committee Comments to New York State Bar Association Report of the Privacy Task Force, Contributing Author, March 2009

t's All Smoke and Mirrors: State Smoking Bans and Theatrical Performances, AACT Spotlight, November, December 2008

Debunking the Delaware Myth: New Jersey Proves to be a Sufficient Place for Incorporation, NJ Law Journal, August 2008