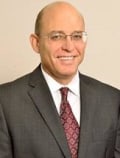 Paul Aiello - Miami, FL
The Ingraham BuildingEighth Floor25 Southeast Second AvenueMiami, FL 33131
Miami Commercial Law Lawyer
Overview
Paul Aiello

visit superlawyers.com
AV-rated since 1997, Paul Aiello received his bachelor's degree, magna cum laude, from Elon University in 1982, and his juris doctorate degree from...
More
Paul Aiello

visit superlawyers.com
AV-rated since 1997, Paul Aiello received his bachelor's degree, magna cum laude, from Elon University in 1982, and his juris doctorate degree from...
Paul Aiello

visit superlawyers.com
AV-rated since 1997, Paul Aiello received his bachelor's degree, magna cum laude, from Elon University in 1982, and his juris doctorate degree from Columbia University School of Law in 1985. He was first licensed to practice law in Texas, and he has been licensed to practice law in Florida since 1991. Since 2001, Paul Aiello has been named as one of the top lawyers in his practice areas in the South Florida Legal Guide. He has been selected as a Florida "Super Lawyer" in the 2010 - 2012 editions of the Super Lawyer's Magazine. In addition, Paul Aiello was selected in 2011 for inclusion in Florida Trend Magazine's Florida Legal Elite. Paul Aiello has given back to the community through not only the "Put Something Back" program, but also the Volunteer Lawyer's Project. From 2006 through 2008, he was an adjunct professor at the University of Miami.
For more than two decades, Paul Aiello has focused his practice on business litigation, corporate litigation, and employment and labor disputes. He has extensive litigation experience in the defense and prosecution of the following types of claims:
Corporate divorces
Business torts and securities fraud
Trademark infringement and antitrust
Professional negligence
Employment disputes
UCC and breach of contract
Collection litigation
Construction defect and construction lien claims
Insurance disputes
Real estate litigation
Consumer litigation
Paul Aiello has first-chaired trials in state and federal courts in Texas and Florida. He has handled binding arbitrations before the American Arbitration Association and the Financial Industry Regulatory Authority (FINRA). In addition to securing final judgments and decisions by trial and arbitration, Paul Aiello has presented cases in appellate courts, both on final and interlocutory appeal and by petitions for certiorari and mandamus.
---

SOME OF THE RESULTS OBTAINED BY PAUL AIELLO ARE AS FOLLOWS:
-Summary judgment for lead lender against claims by participating lenders in connection with the administration of a commercial loan
-Dismissal of lawsuit filed against commercial lender for violations of federal law, FDUTPA, and common law fraud
-Summary judgment against commercial borrowers who claimed fraud and fiduciary breach based upon alleged conflict of interest of the attorney for the lender
-Defense judgment in partition and specific performance proceeding followed by recovery of all of client's legal expenses from the other side
-Enjoined local government from enforcing commercial use restrictions in local ordinance against mansion hired for private party
-Appealed Zoning Board's historic designation of private home and obtained reversal of designation after hearing before the City Commission
-Vacated summary judgment entered against joint venturer in commercial real estate and then obtained substantial settlement on the eve of trial
-Decree of judicial dissolution of ongoing business after two-day bench trial
-Summary judgment against president/stockholder of airline who failed to use his best efforts to sell the business pursuant to stockholder agreement
-Recovered from co-owner all cash invested without a written agreement in an insolvent limited liability company
-Dismissal of fraud, litigation malpractice, and fiduciary breach claims against attorney
-Obtained Settlements from attorneys, accountants, and securities brokers who committed malpractice, fiduciary breach or fraud upon their clients
-Summary judgment of claims for negligence and breach of contract asserted against insurance broker
-Summary judgment for real estate broker in commercial real estate transaction by proving through discovery that the owner committed tortious interference
-Summary judgment on franchisee's claims for fraud, negligent misrepresentation, and violation of Florida's Franchise Act
-Dismissal of fraudulent and negligent misrepresentation claims against franchisor under the common law of fraud, the Florida Franchise Act, and FDUTPA
-Settled claims for franchisees against franchisor for fraud, breach of franchise agreement, and civil theft
-Settled for nuisance value claims of trademark infringement asserted against parallel importers in the gray-market
-Verdict for defendant after four-day trial on multiple age discrimination claims asserted against a single employer in one trial
-Verdict for compensatory and punitive damages for plaintiff after five-day trial in quid-pro-quo sex discrimination matter
-Implemented use of non-competes at local business and then enjoined former employee who violated the non-compete
-Large settlement in favor of a donee against charity that failed to follow Florida law on the solicitation of charitable contributions
-Verdict for plaintiff that his constitutional right was violated under the Eighth Amendment after three-day trial
-Filed grievance proceeding and obtained reinstatement of University faculty member whose contract was terminated in violation of procedures in the faculty manual
-Filed grievance proceeding and obtained reinstatement of University student who was expelled in violation of the procedures established in the student manual
---
Write Your Review
Fields marked with an * are required
How do I choose a lawyer?
Consider the following:
Comfort Level

- Are you comfortable telling the lawyer personal information? Does the lawyer seem interested in solving your problem?



Credentials

- How long has the lawyer been in practice? Has the lawyer worked on other cases similar to yours?



Cost

- How are the lawyer's fees structured - hourly or flat fee? Can the lawyer estimate the cost of your case?



City

- Is the lawyer's office conveniently located?


Not sure what questions to ask a lawyer?
Here are a few to get you started:
How long have you been in practice?
How many cases like mine have you handled?
How often do you settle cases out of court?
What are your fees and costs?
What are the next steps?
Want to check lawyer discipline?
It is always a good idea to research your lawyer prior to hiring. Every state has a disciplinary organization that monitors attorneys, their licenses, and consumer complaints. By researching lawyer discipline you can:
Ensure the attorney is currently licensed to practice in your state
Gain an understanding of his or her historical disciplinary record, if any.
Determine the seriousness of complaints/issues which could range from late bar fees to more serious issues requiring disciplinary action.