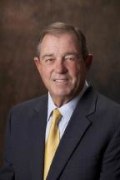 William M. Chanfrau Sr. - Daytona Beach, FL
701 North Peninsula DriveDaytona Beach, FL 32118
Daytona Beach Personal Injury -- Plaintiff Lawyer
Overview
...
More
...My friends call me Bill. I'm proud to be a plaintiff's attorney. I strongly believe in the civil justice system and the right to retain an attorney on a contingency fee basis. These fundamental elements of trial law level what would otherwise be an imbalanced playing field, weighted heavily in favor of the liability insurance industry and corporate America. I've been Board Certified by The Florida Bar since 1983. As President of the local bar association, I helped found a legal clinic for the poor and organized local attorneys to provide pro bono services. I've received a variety of awards for my practice over the years, but I'm perhaps most proud of the Academy of Florida Trial Lawyers Silver Eagle Award for Outstanding Leadership and Martindale-Hubbell's recognition of my practice in its Bar Registry of Preeminent Lawyers.
I'm an avid tennis player, golfer, and fan of Florida State University football. My roots run deep in the Volusia County justice system. My maternal grandmother was the county's first court reporter in 1936, and my father was appointed by the Governor to succeed her as the Official Court Reporter in 1960.
Our firm aggressively pursues the interests of our clients within the rules and law of the State of Florida.
Write Your Review
Fields marked with an * are required