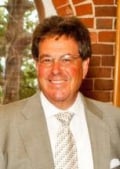 Arthur Goldberg - Boston, MA
183 State Street5th FloorBoston, MA 02109
Boston Real Estate Law Lawyer
Overview
More
Arthur Goldberg...
Arthur Goldberg is the Managing Partner of Nathanson & Goldberg. A lifelong resident of Massachusetts, he now resides is Swampscott with his wife Esther. He is the proud father of three grown children: his son Howard who is married to Jennifer Stam; his son Jason who is married to Dale Raben; and his daughter Miriam. Arthur and Esther are also the proud grandparents of Wesley Eitan Goldberg, born in July, 2009 and Wyatt Gabriel Goldberg born in January, 2011. Attorney Goldberg practices in all areas of the law with special concentration in the areas of Business Law and Real Estate Law which encompasses conveyancing for institutional lenders, development, acquisition and condominium law. Attorney Goldberg represents property management firms in landlord and tenant litigation in both commercial and residential situations, and prepares and interprets general documents. He represents institutional and private lenders in the preparation of all loan documents. His Business Law practice includes advising business owners of both small and large companies with regards to entity selection and operational issues. He is Member of the Massachusetts Bar and the Bar of the U.S. District court for the District of Massachusetts and the State of Florida. Mr. Goldberg is also involved in many civic and educational associations in his community.
Write Your Review
Fields marked with an * are required
How do I choose a lawyer?
Consider the following:
Comfort Level

- Are you comfortable telling the lawyer personal information? Does the lawyer seem interested in solving your problem?



Credentials

- How long has the lawyer been in practice? Has the lawyer worked on other cases similar to yours?



Cost

- How are the lawyer's fees structured - hourly or flat fee? Can the lawyer estimate the cost of your case?



City

- Is the lawyer's office conveniently located?


Not sure what questions to ask a lawyer?
Here are a few to get you started:
How long have you been in practice?
How many cases like mine have you handled?
How often do you settle cases out of court?
What are your fees and costs?
What are the next steps?
Want to check lawyer discipline?
It is always a good idea to research your lawyer prior to hiring. Every state has a disciplinary organization that monitors attorneys, their licenses, and consumer complaints. By researching lawyer discipline you can:
Ensure the attorney is currently licensed to practice in your state
Gain an understanding of his or her historical disciplinary record, if any.
Determine the seriousness of complaints/issues which could range from late bar fees to more serious issues requiring disciplinary action.