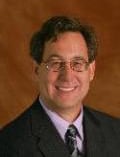 James P. Hurlbutt - Visalia, CA
134 North Akers StreetVisalia, CA 93291- 5121
Visalia Business & Commercial Law Lawyer
Overview
More
...
James P. Hurlbutt: Bilingual in English and Spanish, Attorney James Hurlbutt was born in Visalia, CA in 1955. He graduated from Santa Clara University in 1977 and UC Berkeley's Boalt Hall School of Law in 1980. He was admitted to the California State Bar in 1980. During the 1980s, he was also admitted to the United States District Courts for the Central, Eastern and Northern Districts and the US Court of Appeals, Ninth Circuit. In addition to his general estate planning and estate administration practice, Attorney Hurlbutt has become one of the few Tulare County attorneys with special expertise in the areas of Elder Law, Medi-Cal Planning and Asset Protection. Professional affiliations include the Tulare-Kings Counties Estate Planning Council, California Advocates for Nursing Home Reform, Tulare County Lawyers Referral Service Board of Directors, and the Tulare County and State of California Bar Associations. In addition to his law practice, Mr. Hurlbutt is a community leader, having served on boards of many community organizations and as President of the Kaweah Delta Hospital Foundation, the Visalia Rotary Club, and the Visalia Chamber of Commerce. In his free time, he enjoys reading, traveling and an occasional game of golf.
Write Your Review
Fields marked with an * are required
How do I choose a lawyer?
Consider the following:
Comfort Level

- Are you comfortable telling the lawyer personal information? Does the lawyer seem interested in solving your problem?



Credentials

- How long has the lawyer been in practice? Has the lawyer worked on other cases similar to yours?



Cost

- How are the lawyer's fees structured - hourly or flat fee? Can the lawyer estimate the cost of your case?



City

- Is the lawyer's office conveniently located?


Not sure what questions to ask a lawyer?
Here are a few to get you started:
How long have you been in practice?
How many cases like mine have you handled?
How often do you settle cases out of court?
What are your fees and costs?
What are the next steps?
Want to check lawyer discipline?
It is always a good idea to research your lawyer prior to hiring. Every state has a disciplinary organization that monitors attorneys, their licenses, and consumer complaints. By researching lawyer discipline you can:
Ensure the attorney is currently licensed to practice in your state
Gain an understanding of his or her historical disciplinary record, if any.
Determine the seriousness of complaints/issues which could range from late bar fees to more serious issues requiring disciplinary action.