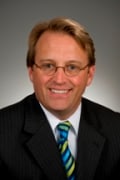 Eric J. Benner - Noblesville, IN
1312 Maple AvenueNoblesville, IN 46060
Noblesville Family Law Lawyer
Overview
More
...
Eric has over 30 years experience in all areas of family law and alternative dispute resolution, including contested custody matters, large asset value divorce matters, paternity matters, as well as adoptions, guardianships and estates.

Eric is a registered and certified family law mediator. Since undergoing mediation training in 2009, he has successfully mediated numerous cases. Eric helps attorneys and their clients save time and costs of litigation, prevent a further breakdown of family relationships, and reduce stress on children by resolving their issues out of court, and empowering them to keep the decision-making power in their own hands.

Eric's expertise in handling family law cases from beginning to end, as well as his experience as a family law mediator, makes him the ideal attorney for your family law needs.

Eric also has extensive experience in felony and misdemeanor criminal matters, including DUI/OWI, sex offenses, major felonies, and white collar crime. Eric has successfully assisted clients to achieve the best outcome possible in all areas. Eric can assist you in dealing with your mistakes and navigating the criminal court system.

In addition to Eric's family law and criminal experience, Eric has achieved great success in handling personal injury matters and has represented hundreds of clients against those who have caused them injury, whether through negligence, greed, or malice. Eric's dedication to resolving your case for the maximum amount possible, is unmatched. Eric and his team will work hard to get you the money you deserve. And remember, there are never any attorney fees if we don't collect!

Please do not hesitate to contact me to discuss your legal needs.
Write Your Review
Fields marked with an * are required
How do I choose a lawyer?
Consider the following:
Comfort Level

- Are you comfortable telling the lawyer personal information? Does the lawyer seem interested in solving your problem?



Credentials

- How long has the lawyer been in practice? Has the lawyer worked on other cases similar to yours?



Cost

- How are the lawyer's fees structured - hourly or flat fee? Can the lawyer estimate the cost of your case?



City

- Is the lawyer's office conveniently located?


Not sure what questions to ask a lawyer?
Here are a few to get you started:
How long have you been in practice?
How many cases like mine have you handled?
How often do you settle cases out of court?
What are your fees and costs?
What are the next steps?
Want to check lawyer discipline?
It is always a good idea to research your lawyer prior to hiring. Every state has a disciplinary organization that monitors attorneys, their licenses, and consumer complaints. By researching lawyer discipline you can:
Ensure the attorney is currently licensed to practice in your state
Gain an understanding of his or her historical disciplinary record, if any.
Determine the seriousness of complaints/issues which could range from late bar fees to more serious issues requiring disciplinary action.