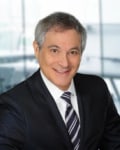 Michael E. Freedman - San Francisco, CA
580 California StreetSuite 1200San Francisco, CA 94104- 1033
San Francisco Estate Planning Lawyer
Overview
Bar Admissions:
Pennsylvania, 1984

California, 1986

U.S. District Court Northern District of California, 1986

U.S. District Court Eastern District of California 2019
Presentations and Publications:
More
Bar Admissions:
Pennsylvania, 1984

California, 1986

U.S. District Court Northern District of California, 1986

U.S. District Court Eastern District of California 2019
Presentations and Publications:
Bar Admissions:
Pennsylvania, 1984

California, 1986

U.S. District Court Northern District of California, 1986

U.S. District Court Eastern District of California 2019
Presentations and Publications:
Author, "Probate Litigation," Probate Boot Camp, (NBI, Inc. 2019), (NBI, Inc. 2018), (NBI, Inc. 2017).

Presenter, Probate Litigation, Probate Boot Camp, NBI, 2017, 2018, 2019. Presentation of topics including: The Ability of the Estate to Sue or Be Sued; Causes of Action; Procedural Rules and Evidentiary Provisions; Lost and Contested Wills; Deed Contests; Fiduciary Misconduct, Liability, Disputes with Beneficiaries

State Bar of California, Educating Seniors Program. Presentation on Estate Planning, Financial Elder Abuse at the Bernal Heights Senior Center, May 2009, Speaker, State Bar of California, 2009
Honors and Awards:
AV Rated by Martindale Hubble Peer Review Rating

2012 to 2020 Northern California Super Lawyers
Special Licenses/Certifications:
Certified Specialist in Estate Planning, Trust and Probate Law State Bar of California, Board of Legal Specialization
Pro bono/Community Service:
Golden Gate University School of Law's

Litigation Center, 8th annual national mock trial competition, In Vino

Veritas

.

Volunteer evaluator

Financial Planning Day/Estate Planning Workshop at the San Francisco Public Library October 25, 2014

: Volunteer attorney in Basic Estate Planning Presentation; Review and Preparation of Statutory Will, Statutory Power of Attorney, and Advanced Medical Directive. Met individually with participants to answer estate planning questions, discuss estate planning objectives and strategies, provide basic estate planning and probate law information.
State Bar of California, Educating Seniors Program. Michael Freedman has appeared on KALW 91.7 FM "Call a Lawyer Night" hosted by Chuck Finney. Michael Freedman is participant in the Law Academy Mentoring Program sponsored by the BASF. Michael has presented an innovative, one-hour course on U. S. Courts, the law, and reading a Supreme Court Case to students at San Francisco Public High Schools, Middle Schools, and Elementary Schools. Freedman Law firm offers pro bono and low fee estate planning and trusts and estates legal advice to qualifying employees of San Francisco businesses. Michael Freedman is a donor to the California AIDS ride, Environment California, The San Francisco Symphony.
Appeals, Verdicts and Settlements:
Bergland v. Isch, (2017) California Court of Appeals 3rd Appellate District: C077965
In an unpublished decision, the Freedman Law Firm won an appeal for his client the trustee in the matter Bergland v. Isch, C077965. In this trust matter, Freedman Law Firm represents the successor trustee, Harry Bergland, of a trust which distributed the trust assets in equal shares to three children of the settlors. The beneficiaries sued the former trustee for breach of fiduciary duty and surcharge damages resulting in a settlement and judgment. The former trustee brought a motion to set aside the judgment which was denied. The former trustee appealed the denial of the motion. The 3rd District Court of Appeals affirmed the Sacramento County Superior Court decision.
The Zamlich Family Trust UTD 4/20/2005, (2016) Sonoma County Superior Court: (87261)
Defense verdict for our client, the Respondent in a petition for interpretation, reformation, accounting, and removal of trustee in Sonoma County Superior Court February 26, 2016 after four-day trial in Probate Court, Hon. Judge Rene Auguste Chouteau presiding. Published Jury Verdicts Alert, 2016
In re: The Matter of the Russell Family Trust, created June 30, 1992, and Amendments (2012) Tehama County Superior Court: PR14010
$280,000 verdict against professional trustee who mishandled family trust fund. Professional trustee used funds of clients for his own investment company. Published Jury Verdicts Alert, 2012.
In Re: The Restatement of The Olga Smirnov Trust Agreement dated December 2, 2003, (2012) San Mateo County Superior Court: 121797
Prior to trial, we settled a litigated trust matter for our clients, the grandchildren of an elderly Russian woman who spoke little to no English. Our clients commenced an action to invalidate the trust and for financial elder abuse.
In re: The John C Survivor's Trust, (2007) Alameda County Superior Court: VP07-314009
Prior to trial, we settled a litigated trust matter for our client for a seven-figure amount. Sometime in the fall of 2002, John C made an appointment to visit an estate planning attorney. John C made handwritten notes he wanted to make to his trust and also drafted a handwritten holographic codicil to his will. In accordance with John C's wishes, the attorney prepared the trust instruments, and forwarded these documents to John C by mail. However, John C did not sign the documents. Our client, the intended beneficiary, argued that the handwritten changes were a valid amendment to the trust.
Estate of Melvin Ward, (2004) San Francisco County Superior Court: PES-00-281052
We represented trust beneficiaries of the Trust of Elizabeth Ward. The beneficiaries made a claim under Probate Code Section 850 to set aside and cancel a Grant Deed, drafted, and executed by the son of Elizabeth Ward, transferring to himself the trust real property. Prior to trial, the parties settled, and the Deed was set aside.
Estate of Lorenzo Ferneil, (1991) Superior Court of California, County of Alameda: 234724-4
We won a trial verdict for our client, John C. Taylor, Jr in a will contest matter which commenced on April 8, 1991. Rosie Lee Williams, the sister of the decedent, Lorenzo Ferneil, was the proponent of a will which left the estate of over $227,000.00 to her. Our client, Mr. Taylor proved that the will was presumed revoke, and that Mr. Taylor was the stepchild of Lorenzo Ferneil under the Uniform Parentage Act of the California Family Code. Judgment was in favor of Mr. Taylor entitling him to inherit the estate of Lorenzo Ferneil by intestate succession.
Education
Temple University School of Law, Philadelphia, Pennsylvania - 1984

State University of New York, Buffalo, New York

B.A. (Magna Cum Laude) - 1979

Honors: Phi Beta Kappa
Alternative Dispute Resolution Experience:
Court Appointed Judicial Arbitrator for the San Francisco County Superior Court. Arbitrated and mediated more than 30 Superior Court cases.
Professional Associations and Memberships
State Bar Trusts and Estates Section

Bar Association of San Francisco

BASF Probate Experience Panel

BASF Estate Planning Trust and Probate Section
Past Employment Positions
Green & Freedman, Partner, 1998 - 2003

U.S. Nursing Corporation, Fastaff Inc., General Counsel

Law Offices of Michael E. Freedman, San Francisco, California; 1987 to 1998
Current Employment Position
Write Your Review
Fields marked with an * are required
How do I choose a lawyer?
Consider the following:
Comfort Level

- Are you comfortable telling the lawyer personal information? Does the lawyer seem interested in solving your problem?



Credentials

- How long has the lawyer been in practice? Has the lawyer worked on other cases similar to yours?



Cost

- How are the lawyer's fees structured - hourly or flat fee? Can the lawyer estimate the cost of your case?



City

- Is the lawyer's office conveniently located?


Not sure what questions to ask a lawyer?
Here are a few to get you started:
How long have you been in practice?
How many cases like mine have you handled?
How often do you settle cases out of court?
What are your fees and costs?
What are the next steps?
Want to check lawyer discipline?
It is always a good idea to research your lawyer prior to hiring. Every state has a disciplinary organization that monitors attorneys, their licenses, and consumer complaints. By researching lawyer discipline you can:
Ensure the attorney is currently licensed to practice in your state
Gain an understanding of his or her historical disciplinary record, if any.
Determine the seriousness of complaints/issues which could range from late bar fees to more serious issues requiring disciplinary action.