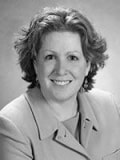 Elisabeth Pride - Pittsburgh, PA
957 Castle Shannon BoulevardFirst FloorPittsburgh, PA 15234- 1603
Pittsburgh Family Law Lawyer
Overview
...
More
...
Elisabeth Pride grew up in Edgewood on the east side of Pittsburgh where she became a second-generation graduate of Edgewood High School. She went to Hollins College in Roanoke, Virginia and Carlow College in Pittsburgh, where she completed her Bachelor's Degree with high honors. Beth worked for Westinghouse for several years before leaving to start law school and a family. After serving on the Law Review as an Articles Editor, Beth graduated from the University of Pittsburgh School of Law in 1997 shortly before giving birth to her second child. In 1999, Beth joined Wilder & Mahood, a well known Pittsburgh matrimonial boutique practice, having chosen family law because she views family relationships as the most important facet of our lives, and for the scope of practice which allowed for counseling, advocacy, litigation and appellate work. Beth remained with Wilder and Mahood for 12 years until leaving in 2011 to start her own firm in the South Hills devoted to family law with an emphasis on mediation and collaborative law. Since founding Pride Law, Beth has become an enthusiastic advocate and practitioner of the collaborative process, which she views as the best process available for resolution of most family law matters. Beth is a graduate of the Family Law Trial Advocacy Institute at the University of Houston School of Law, and has received extensive training in mediation and collaborative law. She is a member of the Executive Committee of the Collaborative Law Association of Southwestern Pennsylvania (CLASP), the Collaborative Law Committee of the Family Law Section of the Pennsylvania Bar Association, and the Family Law Section of the Allegheny County Bar Association. She is a past member of the American Bar Association and the Pittsburgh Matrimonial American Inn of Court. In 2007 she was elected Fellow to the Allegheny County Bar Foundation. In 2010 Beth published "Down the Rabbit's Hole: Baby Monitors, Family Movies and Wiretap Law" in the Journal of the American Academy of Matrimonial Lawyers. In the Spring 2013 edition of The Trend, the newsletter of the Collaborative Law Committee of the Family Law Section of the Pennsylvania Bar Association, she published "The Path to Enlightenment" about her experience with the collaborative process. She lives with her family in Mount Lebanon.
Write Your Review
Fields marked with an * are required
How do I choose a lawyer?
Consider the following:
Comfort Level

- Are you comfortable telling the lawyer personal information? Does the lawyer seem interested in solving your problem?



Credentials

- How long has the lawyer been in practice? Has the lawyer worked on other cases similar to yours?



Cost

- How are the lawyer's fees structured - hourly or flat fee? Can the lawyer estimate the cost of your case?



City

- Is the lawyer's office conveniently located?


Not sure what questions to ask a lawyer?
Here are a few to get you started:
How long have you been in practice?
How many cases like mine have you handled?
How often do you settle cases out of court?
What are your fees and costs?
What are the next steps?
Want to check lawyer discipline?
It is always a good idea to research your lawyer prior to hiring. Every state has a disciplinary organization that monitors attorneys, their licenses, and consumer complaints. By researching lawyer discipline you can:
Ensure the attorney is currently licensed to practice in your state
Gain an understanding of his or her historical disciplinary record, if any.
Determine the seriousness of complaints/issues which could range from late bar fees to more serious issues requiring disciplinary action.